As the physical activity sector continues to grow in both size and stature, its potential to have a powerful impact on the public's broader health and wellbeing grows too. Every week, thousands of frontline activity professionals meet with tens of thousands of gym-goers to support them with the expertise, and the motivation, to be active and experience the positive health benefits of activity.
However, if physical activity is promoted in isolation, the impacts that it can have on the health of the nation as whole nations still has limits. Regular physical activity is key to maintaining a healthy lifestyle, but is only one component of many. Good attitudes to nutrition, smoking, drug and alcohol consumption, sleep, stress, sexual health, are all similarly important to leading a healthy life. All are equally causing significant health issues if not managed effectively, and importantly, each can have an effect completely independently of how active someone is.
If the countless interactions these exercise professionals have with their clients were utilised as opportunities to discuss broader lifestyle issues – and where appropriate – share tips, guidance or even signpost toward any relevant health interventions, the impact they could have on their clients' and nation's wellbeing could be increased exponentially.
Throughout 2018 this will be a core focus of ukactive's work. As such, we have recently partnered with the Royal Society for Public Health and Technogym to explore how exercise professionals can be upskilled to have a more meaningful impact on the health and wellbeing of members of the public. This includes looking at how their training can equip them with both technical, anatomical knowledge on a broader range of public health issues, as well as the communication skills to safely and effectively broach these topics and deliver interventions in an impactful way.
The rise of 'wellness' as a consumer trend in activity – supporting a client's broader physical and mental wellbeing, as well as helping them maintain an active lifestyle – is already well-documented, and is one that's likely to continue growing over the coming decade. Embedding a more holistic approach to health promotion as part of exercise professionals' training will have a marked impact on the health outcomes of their clients. It also creates an excellent opportunity for commercially-minded personal trainers and fitness professional to distinguish their brand and offer extra value for money to their clients – many of whom will experience much greater improvements in their health.
If you would like to contribute to or support ukactive's work in this area please contact Jon Hulks on jonhulks@ukactive.org.uk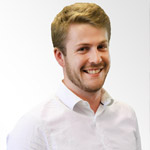 Public Affairs Junior Manager