Team GB enjoyed one of its most successful ever Winter Paralympic Games at Pyeongchang. Teenage skier Menna Fitzpatrick and guide Jen Kehoe became Great Britain's most decorated Winter Paralympians by winning gold on the last day of the Games, bringing their total to four medals, and ensuring that the team reached its medal target.
The Games were also noteworthy for another reason: 3D printed prosthetics. This year, the United States Paralympic Team successfully utilised 3D printing to gain a competitive edge over their rivals. In particular, Mike Schultz created a new line of 3D printed snowboarding prosthetics for himself and his team mates, and subsequently raced to victory on his Winter Paralympic debut. Schultz is now on a mission to make 3D printed prosthetics a permanent feature of the Winter Paralympic games.
The quality of prosthetics has improved immeasurably in the last decade, and 3D printing has been shown to be a rapid and cost-effective way to create bespoke products. Whilst this is most prevalent at elite sporting level at the moment, it also offers an exciting opportunity to support disabled children to get active.
At present, there are a number of barriers which limit the availability of sport and physical activity prosthetics for disabled children. Prosthetics are expensive and are bespoke to an individual. They are also classified as medical waste under EU laws, meaning that the NHS cannot reuse them once a patient has outgrown or stopped using them because of a change in health. Consequently, around 5,000 are either incinerated or go for landfill every year in the UK.
It is welcome that the Department of Health has made £750,000 available to fund sport and physical activity prostheses in England for children who have suffered limb loss or were born with a limb deficiency over the past few years. The Government has also committed to funding for activity prostheses on the National Health Service beyond March 2018, and we expect to hear further details over the coming weeks.
Yet, with each limb costing around £5,000 to produce, and around 1 per cent of 16-24 year olds being affected by limb loss, this money will not stretch very far. It is imperative that all 16-24 year olds who want to get active have the opportunity to do so – but the numbers don't add up. So what can be done?
3D printing could very well be the answer. As the process becomes more sophisticated, the potential to provide cheap and bespoke prosthetics en-masse moves closer to reality. This is just another example of how technology and innovation can be harnessed to get the nation moving. We should be looking to encourage this exciting new development – exploring how the Department of Health and other bodies can use 3D printing to remove some of the biggest barriers to getting disabled people active.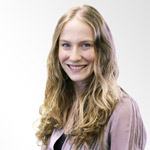 Senior Public Affairs Officer