ukactive has unveiled the latest Fit-Tech disruptors looking to change the face of the fitness sector, as part of start-up accelerator programme ActiveLab.
Eleven new Fit-Tech companies have joined the battle against physical inactivity, which is the fourth biggest public health risk factor in premature mortality worldwide and linked to more than five million premature deaths every year.
ukactive's ActiveLab programme provides the launchpad for innovative solutions that can overturn the physical inactivity crisis, scaling the most promising Fit-Tech start-ups worldwide through networking, workshops and investment opportunities.
To support the UK government's Childhood Obesity Plan, Public Health England (PHE) is partnering with ukactive on the programme, working with some of the talent to help children be more physically active through the use of technology.
ActiveLab is also being backed by international technology firms Jonas Software and Life Fitness.
This year's ActiveLab cohort includes representatives from Britain, the USA, Australia, Belgium and Ireland, and features an array of disruptive concepts with the potential to be the next breakthrough capable of reducing the barriers to physical activity.
The cohort includes a platform that uses Google Street View to help home-bound or hospital-bound individuals get active again, a digital wellbeing coach for pregnant mothers and an app that challenges children to compete with friends to be more active.
The selection process saw more than 120 companies from across the globe apply to ukactive to join ActiveLab, with the final 11 companies chosen by a panel of experts from the worlds of fitness and business.
The successful companies will now undergo a 12-week programme which includes expert training, strategic development, account management support and access to a vast network of fitness and technology partners.
The 11 companies joining the ActiveLab programme for 2018 are:
Active84Health – Created Memoride, a platform that uses Google Street View images to allow home-bound or hospital-bound individuals to "go outside again" using virtual reality and re-opens a window to the world.
Baby2Body – A digital, personalised, AI-based, health and wellbeing coach for pregnant women and mothers.
Find a Player – A Facebook-esque app that makes it easier for people to organise, find and play more than 140 sports with others.
Fit Link – A platform that connects, promotes and rewards people and businesses who want to stay fit, healthy and happy. Users can challenge, compete and share their fitness activity with others, and earn real monetary awards.
imin – A data platform used by sports, health, and wellness organisations to build apps that help people find and book sport and fitness activities.
Innerstrength Health – Builds applications to enable health professionals to deliver bespoke programmes of physical activity for at-risk patients
MyCustomerLens – A browser-based insight platform to help sports and fitness providers better understand their customers' habits, wants and needs.
School of Calisthenics – An online educational platform for people to get active without the need for any equipment, using just their own bodyweight to train.
TopYa! – Inspires children to get active through mobile video challenges with other children across the world.
UnitChallenge – A technology platform that allows individuals of differing abilities and fitness levels to compete directly with one another across a range of different activities.
Walk With Path – Develops wearables that aid movement and reduce the risk of falls for vulnerable people.
Steven Ward, CEO of ukactive, said: "We need to embrace truly innovative solutions if we are to overturn the physical inactivity crisis we face today.
"This exciting group of start-ups has the potential to harness the latest technological developments to get more people active and revolutionise the way we move in the future.
"Drawing on ukactive's worldwide network of experts and advisors, ActiveLab will provide added impetus and support to these disruptors as they aim to change the face of fitness."
Jason Worthy, VP of digital solutions for Life Fitness, said: "We're excited by the innovation and enthusiasm we've seen from the ActiveLab cohort, and are looking forward to how these solutions evolve throughout the programme. We may be looking at one of the next partners of our rapidly growing Life Fitness platform!"
Sheila Mitchell, Director of Marketing at Public Health England, said: "Getting children physically active is vital to improving the nation's health. If we can build on children's love of technology, we have the potential to transform their health for the better.
"Through the ActiveLab programme, we're supporting the next generation of innovators that can get kids moving more."
Arthur Morris, Head of Portfolio at Jonas Leisure Group UK, said: "We are excited to have the opportunity to be part of ActiveLab. At Jonas we believe in people and their ideas to manage and grow businesses for life – it's built into our DNA.
"Supporting new entrants into the leisure technology arena will not only disrupt the norm but provide greater choice for consumers and fitness operators alike, transforming our industry and the health and wellbeing of the nation."
For more information, visit: http://activelab.co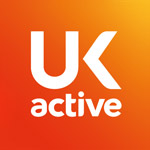 More People More Active More Often