By Public Affairs and Policy Researcher Emma Giaretto
Last month, Strictly Come Dancing returned on BBC1 for its 15th edition to the delight of the nation. The show features British celebrities – actors, singers, athletes, cooks, comedians – from all walks of life who pair up with professional dance partners to compete in a ballroom and Latin dance competition.
As a dance enthusiast myself, watching Strictly created in me a desire to take on ballroom dancing. This led me to think about how popular culture influences us to be more active and whether the success of this type of show translates to a rise in the population's levels of physical activity. In the aftermath of the London 2012 Olympics, we failed to see a correlation between the success of British Olympic athletes and higher physical activity levels of the population as a whole. There seemed to be a disconnect despite people's support of the athletes and excitement around the games. Does the same apply to successful shows such as Strictly? Perhaps not.
When the show started in 2004, Len Goodman, one of the show's judges at the time, said that the level of response among the public had been "overwhelming".
"I run two dance schools and we've had an increase in business of around 40 per cent since Strictly Come Dancing started," he said. "Friends with dance schools tell me their numbers have gone up by as much as 80 per cent."
Another Strictly judge who used her influence to encourage inactive populations to be active is former prima ballerina, Darcey Bussell. For the past two years, Darcey has joined forces with ukactive to encourage people to embrace the fun of fitness. She led mass-workouts to her DDMIX dance fitness concept at both 2016 and 2017 National Fitness Day kick off events. On the morning of the 27th September, hundreds of people gathered at Everyone Active's Paddington Recreation Ground to try out different styles of dance; from the hand jive to the twist the participants were taken on a journey of national dances, eras and genres from around the world.
This year, the program goes even further in promoting dancing and movement for everyone by featuring Jonnie Peacock, two-time Paralympic Gold Medallist, as a contestant. As society faces an unprecedented inactivity crisis, engaging disabled populations needs to become a priority due to their significantly higher levels of inactivity. By having Jonnie on the show, Strictly Come Dancing provides disabled people with a role model and shows that disability does not have to be a barrier to being active or taking on dancing.
Nonetheless, despite there being a strong demand from disabled populations to be more active, there still remains some hidden barriers preventing them from freely participating in physical activity opportunities.
Removing these hidden barriers lies at the core of ukactive's work. This is why the National Summit, taking place on the 1st November 2017, will explore what practical steps should be taken to address both the physical and psychological barriers experienced by disabled people in relation to physical activity.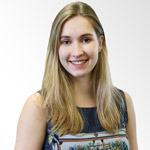 Public Affairs & Policy Researcher