Fast-track accelerator renews its global mission to revolutionise the way we move
ActiveLab has announced a raft of new heavyweight partners as the Fit-Tech startup accelerator pursues a global focus for its second instalment launching on October 30th.
Run by not-for-profit health body ukactive, ActiveLab launched in September 2016 with a mission to revolutionise the way we move by matching Fit-Tech startups with the leading lights of business and physical activity. The inaugural version saw 12 finalists take part in an intensive three-month accelerator which has helped the cohort of innovative startups to raise more than £3.1m in early stage funding to date and launch pilots with major blue chips such as AXA PPP healthcare.
The second instalment of ActiveLab aims to build on this momentum in the fast-growing Fit-Tech sector by collaborating with a raft of new partners to offer international routes to market for successful applicants. Physical activity giants Life Fitness and international technology conglomerate Jonas Software have been announced as headline partners for this year's accelerator, with government agency Sport England also on board as a strategic partner. They join ActiveLab founding partners AXA PPP and Tech City UK, as well as a stellar cast of mentors, coaches and high-net-worth investors in place to support successful applicants.
Ambitious product and service-based startups are encouraged to join the programme, which will identify and nurture truly innovative products and services that will shape the future of the health and physical activity sector.
Developments in data, social media, virtual reality and wearable tech are having a major impact on the physical activity landscape and ActiveLab will augment these new opportunities to produce pioneering health solutions to the global physical activity crisis, which in the UK alone costs £20bn each year and causes 37,000 deaths.
Steven Ward, CEO of ukactive, said: "With technology helping to dissolve the physical barriers that have traditionally dictated how we move, we're entering a brave new world of innovation with exciting opportunities to get more people, more active more often.
"We want ActiveLab to become the global launchpad for innovative and scalable physical activity businesses, so I'm hugely excited by the dynamic group of companies that we'll be working with to take this accelerator to the next level.
"Our aim for ActiveLab is to help scale innovation through access to and expertise from our unparalleled panel of private investors, expert mentors and coaches, plus our members and government partners.
ActiveLab mentor Jim Graham, a fitness industry expert and private equity veteran, said: "When I was COO at Phoenix Equity and the company invested in The Gym Group in 2013, I was new to the fitness industry.
"I became so hooked on the vibrancy of the sector and the public good that it does that I left Phoenix and joined The Gym Group as COO shortly after.
"With that chapter now behind me, I'm looking forward to helping entrepreneurs at the start of their journeys. The Gym Group is an innovation success story; I'm certain that ActiveLab will help new ones emerge and I'm excited to be a part of that."
Jason Worthy, Vice President – Fitness Solutions & Innovation at Life Fitness, added: "As the world's largest fitness solutions brand, Life Fitness is excited to be partnering with ActiveLab to unearth innovators with the potential to transform the way we exercise.
"We have more than two million workouts every day on our equipment from exercisers in every corner of the globe. Through our network of connected fitness equipment, we're able to provide insights on how exercisers and facility operators interact with equipment as well as the role health and fitness can play in the rest of their lives, and help these startups apply that knowledge to their innovations.
"Life Fitness is passionate about advancing the field of fitness and digital innovation, so I am extremely excited to see first-hand the creative solutions from these successful applicants."
Arthur Morris, Business Unit Manager at Jonas Software, said: "The companies that make up Jonas Software (Active Leisure Group) have decades of experience working with international customers to develop and deliver market-leading software to support their physical activity offerings so ActiveLab is very natural fit for us.
"The convergence of fitness and technology is extending the reach of activity to a wider audience, creating vast opportunities for meaningful innovation and substantial growth in this space and the ActiveLab programme is providing an exciting platform to help startups in this sector amplify their products and connect with larger organisations.
Jonas is uniquely placed to support the growth and development of innovative software companies and help them maximise the value they have created, and I am looking forward to the opportunity to work with the 2018 cohort."
ActiveLab has been created for physical activity businesses focusing on growth and scale, where the product or service has been validated. The programme is open to teams who've raised capital, are in the process of doing so, or are bootstrapped. They must be able to demonstrate a high level of month-on-month growth through key business metrics.
The programme is open to innovations that can benefit the private, public or third sectors, either through international scalability or local concepts that can be widely replicated and demonstrate a capacity for social good.
The ActiveLab application runs from October 30th to December 22nd, with the 12 ActiveLab finalists due to be announced on February 28th 2018. Over the course of the programme, these companies will receive a series of networking opportunities with investors and leading physical activity firms, as well as tailored mentorship and expert workshops on the challenges of scaling a business.
The programme will culminate in a high-octane event in June 2018, which will bring together leading speakers, partners, and influencers from the physical activity and technology spheres. Teams will showcase at the event and take part in a series of live pitches, with the winner receiving the top prize of a premium accelerator toolkit – comprising a suite of products and expertise to fast-track their concept.
To find out more about ActiveLab and how entering can place your startup on the fast-track to success, visit: http://activelab.co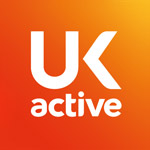 More People More Active More Often