By Rob Lander, CEO, Fisikal
Next week the fitness industry will come together at Elevate, the sector's biggest in-person combined exhibition and education programme to take place, in the UK, for three years. This is the perfect opportunity to bring together some of the sector's experts to explore not only how the pandemic has impacted business but also to look at the opportunities and challenges that lie ahead. This is exactly what I will be chatting about in the session entitled, 'Millennials and Gen Z: preparing for the next generation of gym user'.
Here, I want to introduce some of the key issues I will explore with the panellists to give you a taste of what is to come. Following on from ukactive's Digital Futures report, supporting the sector as it transitions into the digital age is a major focus for our organisation so this session will be one not to miss.
As we recover from the pandemic and work together to 'Build Back Better', digitalisation remains a major opportunity for fitness and leisure operators. Millennials and Gen Z are the next generation of gym users and these guys have grown up knowing only a digital world. In this environment, independent services and products are all connected by unseen digital threads controlled by individuals via their personal handheld devices. This is the new world, and the fitness sector needs to dial-in – and quickly.
In the Elevate session I will be discussing many things with the panellists but the main thread will revolve around the ROI operators can expect from an investment in digitalisation. We know from the work already carried out by ukactive round the Digital Futures report, that almost all operators (98%), believe digital will play an increasing role in the future, with 23% saying it is central to their future and they have concrete plans in place to harness it. This is great news but there is still much work to be done, with 84% admitting they have no clear, up-to-date digital strategy supported by a roadmap.
In a separate study by EGYM in 2021, hundreds of gym operators were surveyed and 75% said they intend to invest in digital technologies this year, while the rest cited lack of budget (21%), unclear ROI (14%), and uncertainty about where to invest (10%), as reasons why they are not progressing their digital strategy.
Why invest in digitalisation?
As a leading provider of digital services working with a global network of operator partners, I am reminded daily of the many advantages investment in digital delivers. For every operator the ROI will be different and will depend on KPIs set.
However, speaking generally, in addition to creating an environment that empowers your members to create and mould a fitness experience that addresses their individual needs and schedule, it also enables the seamless collection and collation of data to provide the intelligence you need to make well-informed, evidence-based business decisions like never before. Add these two factors together and it becomes a recipe for growth and sustainability. Engaged and fulfilled members continue to pay their subs and data enables a swift reaction to member behaviours that drive efficiencies and revenue streams. It's a win-win.
Factors driving ROI on digital investment
This is something that I will explore in much more detail with the other panellists during the Elevate session. Some of the areas we will explore include:
Member profiling – support your members' thirst for a highly personalised experience. Deliver only content that is relevant to them, keeping them engaged and motivated longer-term.
Personalised training programmes – create content libraries that enable trainers and members to create bespoke programmes that answer specific needs. Enable these to be accessed anytime
Personalised member onboarding – enable members to create dashboards that collate all their bespoke content and information into an easily read format. Make it simple for them to search, book and activate classes, PT sessions and general information that matches their preferences, circumstances and drives them towards goal attainment.
Omnichannel offer – The in-person gym experience remains the 'golden ticket' but 'anytime, anywhere' access to fitness content and information is now a baseline requirement for most people. The mission must be to deliver an experience where the member feels connected to and supported by your brand wherever they are. This 24/7 access will maintain engagement and keep them valuing the monthly subs.
Business analysis – digitalisation enables the seamless collation of huge amounts of data. The value is in the information you extract from the raw data, rather than the raw data itself. So, the trick is in defining what key performance indicators you want to track and measure, then create bespoke dashboards that deliver the data you need, in real time. Using this intelligence, you can make swift operational decisions that drive efficiencies and revenues.
There is no doubt that investment in digitalisation is essential to the future prosperity of the sector and to the success of individual operators. The world is changing fast and we need to keep up.
Please join us for the panel at 3.50pm on Thursday 16 June 2022, as part of the 'Business of Physical Activity' stream at Elevate. The other panellists joining the conversation are Carl McCartney, Customer Experience Manager at Les Mills, and Pip Black, Co-Founder of Frame. To register for your free entry, click here.
Fisikal is a member of the ukactive Strategic Partner Group – find out more here.
Disclaimer: Any views or opinions expressed are solely those of the author and do not necessarily represent those of ukactive.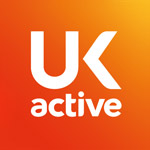 More People More Active More Often