By Steve Franks – Group Managing Director, Water Babies
Firstly Xin Nian Kuai Le – or Happy New year!
And what a year it's been for us all here at Water Babies! When you think of baby swimming, few may realise that this is fast becoming a booming industry and major UK export – most recently to China! There is already one franchisee operating successfully in Xian in Western China, home of the famous Terracotta Warriors. However, the plans of our Chinese Master franchisor are ambitious, but also awe-inspiring! Managing Director, Kevin Zhang says: "There is a huge appetite in China for families to embark on this unique journey, on helping their babies to learn how to swim. Most importantly parents will be helping their babies and toddlers to learn a life-saving skill. And just like here in the UK, our classes will give thousands the chance to develop their babies, physically and mentally; mums and dads will also be able to enjoy some special bonding time with their children along the way."
Over the next ten years the Master Franchisor in the PRC has set itself an ambitious plan, to introduce baby swimming across the whole of mainland China. They aim to open a total of 80 dedicated centres in the next ten years! Research shows that many Chinese want to give their babies and toddlers the best possible start in life. Water Babies swimming classes provide a perfect way for some focussed exercise in the pool, helping to forge good habits around exercise and helping in the fight against childhood obesity, a worldwide epidemic, also starting to have a serious impact in China too.
Water Babies started life here in the UK back in 2002 but since then has grown into the world's largest provider of infant swimming classes. Since then we have successfully exported the Water Babies concept to Ireland, The Netherlands, New Zealand, Canada and China. So, as we welcome the Year of the Rooster, we were justly very proud to join in the celebrations with the arrival of our new colleagues from our Master Franchisor, based in Shenzhen, southern China. The group of eight arrived only a few weeks ago but will be here for four months, completing a comprehensive and busy training programme at our Academy, based here in Honiton. They are here to learn everything about our complex business, from comprehensive, practical and theoretical training, in and out of the pool, through to the mysteries of finance, IT and marketing, to name just a few of topics.
So what sort of a time have the Water Babies Chinese colleagues had so far in the South West?
Kevin says: "We have had an intensive time here at the Academy but also managed to have a lot of fun along the way since our arrival! Devon is a beautiful county with so much space, something we are not used to in China! We will be taking to the skies soon, to get a bird's eye view of the famous green, countryside below, doing a sky dive! We have also been graciously invited to Exeter's historic Guildhall, by the Lord Mayor herself for a special reception! We are planning a trip to the capital too for some sightseeing, and in the next few weeks aim to meet some of our colleagues from across the UK's Water Babies network. We want to thank everyone for making us feel so welcome!"
This represents just the start of some frequent trips between head office and mainland China, as our presence starts to spread across the mainland – something we are very excited about across the whole Water Babies family! Dedicated aquatic centres for our carers and babies will also soon be built in key Chinese cities, offering our classes at bespoke, state-of-the-art pools, all designed by UK architects. This is not the only UK export we are sending to the PRC. As each franchisee receives its BSI/ASA-accredited baby swimming courses, we will also be exporting the highest possible standards in baby swimming. We foresee a very busy few years for our Academy as our Chinese colleagues make the journey back to the UK, for a wide range of training.
Let's not forget that this also represents a great chance to make long-term friendships between Water Babies in the UK and China, bringing our two countries even closer together, culturally as well as commercially!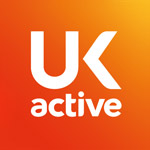 More People More Active More Often