ukactive has announced four new appointments, as the not-for-profit health body bolsters its senior team ahead of a concerted push to drive forward the physical activity sector in 2017.
Jack Shakespeare, Joe Robinson, Steve Scales and Lara Lill have all filled vacancies at ukactive in the past two months, arriving with a diverse set of skills to significantly strengthen various areas of the organisation.
Jack Shakespeare joins ukactive as Head of ukactive Kids, and brings with him a wealth of experience in the children's physical activity sector to help revolutionise the work of ukactive Kids and champion the children's activity agenda. Jack has spent the last 10 years with Fit for Sport, developing and implementing multi-stakeholder physical activity campaigns and projects for children and young people, working nationally and internationally to activate school and community environments.
Joe Robinson arrives as the new Creative Director, tasked with implementing a dynamic creative strategy and enhancing ukactive's delivery to the sector and beyond. Joe has vast experience in the creative world – across projects in the hospitality, retail and commercial industries – and will harness these skills to add new flair and innovation to ukactive's work on behalf of the sector.
Lara Lill joins as ukactive Health Associate, bringing her extensive experience as the former Head of Health and Wellbeing at the Amateur Swimming Association (ASA). In this role, Lara was responsible for developing long-term strategy, as well as building high-impact partnerships with both the NHS and Sport England. Lara's knowledge as a leading specialist in the field of health and wellbeing will provide important focus for the work ukactive is driving around physical activity, particularly in the workplace.
Finally, Steve Scales joins as the Lead for Local Government Engagement, having worked extensively with and for local authorities throughout his career. Steve's understanding and experience of local government will ensure close alignment between the work of ukactive and strategies of local authorities. Most recently, Steve worked in the private sector as National Strategic Sales Manager for the Public Sector at Matrix Fitness.
The appointments, following a rigorous selection process, represent the increasingly wide-ranging priorities at ukactive and the progressively expanding role of the physical activity sector in getting more people, more active, more often. They cap a busy six months for the organisation, which has also seen the appointment of Client Services Director Phil Horton and Head of Communications Jak Phillips, as ukactive has rebuilt its senior team following the departures of David Stalker, Stephen Wilson, Syreeta Clarke, Stephen Williams and Stan Jackson.
Welcoming the new team members, ukactive Executive Director Steven Ward said: "These excellent new appointments bring experience from a range of backgrounds, spanning kid's activity, local authorities, marketing and public health.
"Expanding our firepower in these areas will enable us to help unlock new opportunities for the sector, as well as continuing to deliver against our members' core agenda.
"Our new team members have already brought fresh impetus to the work of our organisation, and I hope to work closely with them as we enhance the work of ukactive, and drive forward the physical activity agenda on all fronts."
Head of ukactive Kids, Jack Shakespeare, added: "Joining the ukactive team is a great honour and having the opportunity to head up the ukactive Kids strategy is a challenge I am already relishing.
"I am hugely passionate about the children's physical activity agenda and we need to bring together a wide range of stakeholders to ensure that movement is the natural choice for young people from the cradle to grave."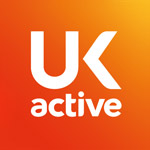 More People More Active More Often