By Lawrence Everest, CEO of Love Recruitment
 I first heard about ukactive's Future Leaders programme through two ukactive senior leaders, Steven Scales and Geraldine Tuck, who both felt it would be an experience I would gain from. Future Leaders is designed to bring together the most promising talent across the physical activity sector, providing group learning over an intensive five-day course at IESE's world-class Barcelona campus.
Geraldine's advice on 'being vulnerable and open' was particularly memorable and – little did I know then – very poignant. Needless to say, they were both 100 per cent correct. My hopes and expectations of the week were to learn more about myself as a leader and to meet more industry professionals, widening my network.  To be honest though, I did not really know what to expect.
The result?  The experience? It was the best course I have ever been on. Ever. From Steve Ward's great introduction to set us off, the course was brilliantly weaved together by the ukactive team and the outstanding leadership at IESE Business School.
Everything linked together superbly and supported our learning experience. It was full on and intense, from early starts (at Wardy's Bootcamp!) to lectures, challenging personal coaching sessions, four in-depth case studies, small team discussions and larger group debates. Every element gave us the opportunity to bring our experiences and our learning's from the week to the table. The week is not easy, it's a challenge that pushes you, but you do it at pace and with a smile on your face.
The Executive Challenge presentation, leading to our personal 100-day plans to take back to the workplace, was the cherry on top of a very lovely cake. Jack Shakespeare (ukactive's Director of Children, Young People and Families) described it as 'shared vulnerability' and that describes it perfectly.
We needed to prepare in advance a presentation on an element of our role or business that 'kept us up at night'. By sharing this challenge with some truly outstanding minds and in such a great format, my business has changed and moved forward more than I imagined already. My 'mini-board' and I were not emotionally connected to each other's challenges, enabling us to give each other the feedback we all needed.
The methodology of the learning brought everyone on the course together, meaning that my hope to widen my network was significantly surpassed. I met some genuinely brilliant people in the industry, who spent the week challenging and helping each other, both in the classroom and in the social events in the evenings.  We all left the week with a sense of shared responsibility to each other to be better and to do better for our industry as a whole.
For those considering what they can do to help their senior leaders, send them on Future Leaders, you will not regret it. Anyone you send will come back with their 'blinkers off' and with a 100-day plan they cannot wait to deliver. The experience was excellent but it has not stopped yet; we are still helping each other and I'm still working through my plan – it's a long way from being finished yet!
If you'd like to know anything else, please get in touch and I'd be very happy to tell you more.
To find out more about Future Leaders, visit the website.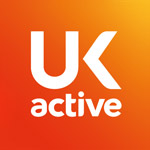 More People More Active More Often