ukactive has today (21 May) revealed the array of world-class keynote speakers for Active Uprising 2019.
Paralympic champion Baroness Tanni Grey Thompson and Olympic gold medallist Amy Williams will lead a debate detailing how we overcome the participation gap for women and girls in sport and physical activity, drawn from their experiences in top-level sport and leadership.
They are joined on the agenda by sports psychologist and former England cricketer Jeremy Snape, who will draw on insights garnered from in-depth interviews with sporting leaders such as Pep Guardiola, Jose Mourinho and Sir Alex Ferguson, exploring how to build and instil resilience in one's self and others.
And physical activity expert Professor Greg Whyte will host a Q&A with Ruth Lynch, Head of Health, Fitness & Communities at Life Leisure, who will run through her incredible rise from local activity hero and sector champion, to the face of Sport England's This Girl Can campaign.
The speakers will address an audience of more than 1,000 decision-makers and leaders from the worlds of physical activity, health, sport and fitness, at Manchester Central on Thursday 6 June.
Active Uprising 2019 will set the agenda for the next five years of sector growth, with a focus on knowledge sharing that empowers every organisation to achieve its ambitions.
It includes five essential strands: Challenging the Mindset, ukactive Kids, ActiveLab, Sweat, and Empowering the Workforce.
A new addition for this year, Challenging the Mindset will address some of the biggest challenges the sector faces today, such as facility development and widening participation, in order to foster a truly active community.
Empowering the Workforce will explore how organisations can unlock the potential of their frontline staff to deliver a service that reaches new markets, improves retention, and supports another decade of sector growth.
Added to that, the ActiveLab strand will showcase some of the hottest new tech start-ups in physical activity; ukactive Kids will explore family-focused engagement and coaching communities; and Sweat will explore how new market entrants are reshaping both the boutique and traditional fitness sector.
In the evening, the sector gathers to celebrate the high flyers of the past year at the ukactive Awards, which represent the pinnacle of organisational and personal achievement.
Olympic Gold Medallist Skeleton racer Amy Williams said: "Women are still less likely than men to be physically active, a stubborn disparity that means hundreds of thousands are missing out on the physical, social and mental benefits of regular exercise.
"We need to break down the barriers to activity for women and revolutionise the way we speak about women in sport. I'm so excited to be at Active Uprising alongside Tanni to lead this conversation."
ukactive acting CEO Huw Edwards said: "The physical activity sector has grown in size, diversity and impact in recent years, representing a vast array of organisations, all with our shared goal of getting more people more active, more often.
"Building on the success of last year, Active Uprising 2019 is unmissable for anyone in our sector who wants to see clearly the road that lies ahead for physical activity. By coming together, we can share learning and become a truly open and collaborative community that drives change in every society."
To see the full agenda or to buy tickets, click here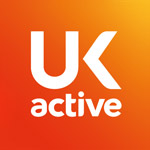 More People More Active More Often