By Andrew Gilbert-Dunnings, Qualifications Development Manager, Active IQ
Christmas can be a stressful time of year and it is common for people's mental health and wellbeing to be affected because of the varying demands and expectations. This can also be the case if you feel isolated because everyone else appears to be enjoying themselves or have enviable plans for Christmas.
Individuals experiencing mental health problems may find this time of the year particularly difficult as it can be harder to access support services, they may be reminded of difficult memories of the year gone by, or be worried about the coming year. There is an expectation to behave in a certain way and to enjoy ourselves, attend events that may be uncomfortable and anxiety-provoking. Meanwhile, TV and films portraying an unrealistic view of Christmas and social media posts focusing on the best parts of people's day can make us feel like we are not good enough.
Financial pressures, the recent loss of a loved one, family conflicts, being in overwhelming public spaces and the impact of unhealthy food and drink, changes to routine and sleep can also have an adverse effect on mental health during the festive period.
The current situation with COVID-19 has exacerbated these feelings for many people in the UK this year.
It is important for us to be aware of how others are feeling at Christmas, especially if someone is acting differently or if we are aware of issues that may make this time of the year hard for them. If you have clients or colleagues you know to be vulnerable, remember to let that person know that you understand Christmas can be hard and that they are not alone, listen to their concerns and accept how they are feeling.
Ask them to consider if there is anything you can do or not do that might help, such as helping them to plan to leave or avoid difficult situations. Don't judge or think they are being a 'Scrooge' or awkward, no one deliberately chooses to find things hard. And definitely don't make assumptions, ask intrusive questions or thoughtless comments like ''you are lucky, some people have it much worse", or "try and enjoy yourself, Christmas should be a happy time".
Keeping yourself in check
It's important for the fitness and leisure workforce to reflect on these conditions at this time of year. Having a persona of a professionally fit, upbeat, cheery, inspirational fitness professional can make it harder to express mental health problems, especially as we are trying to improve other people's health and wellbeing. In order to continue to reduce mental health stigma, it is important for personal trainers and other fitness professionals to acknowledge when they find things difficult: this undoubtedly will be a weight of their mind and can make it easier to empathise with others.
Look after your mental health as well your physical health while supporting others can be difficult. It's ok to confide in someone about how keeping up the professional image when things are tough can affect you. Share how you're feeling with people you trust and be open and honest. A conversation with an understanding manager can also yield vital support.
Consider what helps your mood and reduces your stress and plan time in for you to do that. Christmas is a time for indulgence and you deserve to have a great time, but try and eat as well as you can, get enough sleep and monitor your caffeine and alcohol intake.
Outside help
If you, or someone you know, are really struggling with mental health and don't know where to turn, call the Samaritans on 116 123. They will listen and not judge.
The pandemic, Christmas and New Year combined can be a perfect storm of stress and uncertainty as all are periods of adjustment and change. Although you can support others, remember you are a single professional in an unprecedented period of change. The rules will change and the fitness community will continue to learn and adapt, but you can only control you and the circumstances in your environment today.
Gaining qualifications
Another good way to improve your understanding of the mental health continuum in yourself, your clients, colleagues, family and friends is to study the Active IQ Level 2 Award in Mental Health Awareness. The qualification provides learners with an understanding and awareness of common mental health disorders and issues; reduces stigma and discrimination; encourages people to talk about mental health; identifies the early signs and highlights signposting options. It continues to represent a need within society as a whole – not just our industry. Perhaps a strange gift to yourself this Christmas, but committing to studying this could be just the tonic to help focus and improve your mind and set you up to help others with more confidence and competence from the New Year. To find out more visit our website here.
Active IQ is a member of the ukactive Strategic Partner Group – find out more here.
Disclaimer: Any views or opinions expressed are solely those of the author and do not necessarily represent those of ukactive.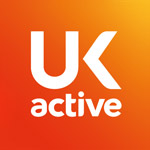 More People More Active More Often