By Lee Buck, Head of Product Development, Active IQ
The impact of the ongoing pandemic on our sector's education and end-of-year exams and assessments is enormous. Frustration is being felt at all levels – from the learners and tutors to the assessors and awarding organisations. We are working to find the balance between learners fulfilling a comprehensive education and being able to complete their exams and assessments, with needing to reassure employers and the industry at large that this year's student cohort has been taught and assessed thoroughly and fairly.
While plans are taking shape, consultations are ongoing and we must be ready to adapt to respond to changes of policy. The current position is one of proposals – not firm arrangements. The arrangements put in place for last summer's exams were known as the Extraordinary Regulatory Framework. Now we are facing disruption in 2021.
Plans have been extended to create the Extended Extraordinary Regulatory Framework (EERF) for the current academic year and a consultation is currently happening for this year's summer exams. Last year, the framework successfully enabled hundreds of thousands of results to be awarded to VTQ learners during the pandemic.
Ensuring this year's cohorts have the same opportunity to fulfil their learning goals is our overriding focus. Education and assessment will continue, and we are here to ensure learning progresses, achievements are obtained, and the workforce is skilled and ready for when the sector reopens.
OFQUAL has advised a principle-based approached, starting with the EERF principles, leaving decisions to be delegated by awarding organisations such as ourselves. As such, they have advised the following:
Any approach to exams should not place any more burden on either teachers or learners than the standard arrangements,
Any approach should promote ongoing educational engagement.
We will, of course, ensure significantly robust methods of quality assurance and will have arrangements in place to actively monitor our approaches and promote consistency in qualifications.
What are the guiding principles for awarding organisations to follow?
Principle 1: As far as possible, and without prejudice to the other principles, an awarding organisation must seek to ensure that the adaptations which it makes to a qualification assist with mitigating the impact on teaching, learning or assessments caused by the COVID-19 pandemic for learners taking that qualification.
Principle 2: An awarding organisation must seek to ensure, as far as possible, that the adaptations which it makes to a qualification do not serve to advantage or disadvantage learners taking that qualification against their peers taking general qualifications not covered by the Extended ERF.
Principle 3: An awarding organisation must seek to ensure that, where it makes any adaptations to its qualifications in accordance with the Extended ERF, the validity and reliability of those qualifications is sufficiently maintained.
Principle 4: An awarding organisation must seek to maintain standards, as far as possible, within the same qualification, in line with previous years, and across similar qualifications made available by the awarding organisation and by other awarding organisations.
These are all principles that we have already been working with over the past year and we pride ourselves on abiding to in these difficult circumstances for learners. We will be working on the development of additional guidance and new provisions in relation the Extended ERF.
What are the next steps?
As I write this, a two-joint policy consultation is taking place with the Department for Education and OFQUAL, which is open until 29 January 2021. After this there will be a technical consultation on the new and revised versions of the regulatory framework in February.
Our team at Active IQ will keep up-to-date with the many moving parts of this process and will endeavor to communicate things to the industry as quickly as we can and when we are able.
Meanwhile, please know that we will continue to host webinars to help centres, support remote and digital delivery, bring in as many adaptations as are necessary to help learners, tutors and assessors navigate their way through these extraordinary times.
For further information and advice visit the Active IQ website.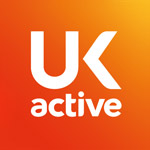 More People More Active More Often