ukactive has issued this statement in response to the launch of a new 10-year strategy by Sport England
Huw Edwards, CEO of ukactive, said: "The new Sport England strategy provides a passionate case for the value of sport and physical activity in our society, a clear and ambitious vision for future growth, and an honest appraisal of the development required for the sector to play its fullest role in our communities.
"Huge credit should go to Tim Hollingsworth and his team for the way they have collaborated with the sector to develop this landmark strategy, especially against the backdrop of the COVID-19 pandemic. ukactive looks forward to supporting the delivery of this strategy through our existing partnership with Sport England, collaborating across current and new campaigns and helping tackle the five big issues that present both challenge and great opportunity over the next decade.
"The success of the strategy will be inextricably linked with the development, reform and growth of ukactive members. We know gyms, pools, and leisure centres are the backbone of activity in this country, but through greater collaboration we can achieve so much more, supporting more people's health and wellbeing, irrespective of their age or background, and play our part in helping to address those entrenched inequalities in activity among certain groups.
"Crucially, before the sector begins its recovery from the impact of COVID-19, it must first survive it. We welcome the Government's words that it is placing sport and physical activity at the heart of its coronavirus recovery plan. However, the impact of the third lockdown, married to what are currently insufficient financial and regulatory levels of support, means many facilities that play an essential role in their communities will be lost.
"The publication of this strategy needs to be accompanied by a new level of urgency and commitment from the Government that it will not leave parts of this sector behind, and provide the necessary financial and regulatory support so desperately needed. Only with this can we confidently look to recovery, and sport and physical activity playing its maximum role in the renewal of our nation."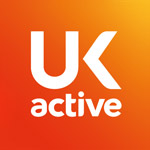 More People More Active More Often