By Harriet Jones, Head of Projects and Campaigns, ukactive
This week marked a hugely significant moment as, for the first time in five months, leisure providers across England were in a position to fully re-open the doors to their facilities. This will not only positively impact the millions of people who have been deprived of their indoor group exercise and activity to get fit together (#FitTogether), but also all of those that rely on these facilities to provide essential health and wellbeing services, one-to-one support, friendship, camaraderie and, most importantly, a sense of belonging where they can connect with one another, once again, in a safe and secure environment.
Throughout the pandemic when lockdowns lifted the data on the low prevalence of COVID-19 rates within our facilities demonstrated just how committed the sector is in its adherence to the government guidelines and to keeping customers and staff safe. Those returning to these facilities for the first time this week can expect nothing less, with protocols in place to continue to protect staff and customers during group exercise delivery. This really is a great step forward in the road towards a recovery from the impacts of the pandemic for facilities and their users.
This pandemic has had a significant impact on the activity levels of everyone, however, women in particular have suffered, with 40% doing less activity than usual by the end of the first lockdown (Sport England) – a figure that no doubt will have been exacerbated following the winter lockdown.
Prior to the pandemic, women made up 54 per cent of gym and leisure centre members in the UK and more than 70 per cent of group exercise class attendees were women, with indoor cycling, aerobics and yoga placing in the top three most popular group workout activities (This Mum Moves, 2021). We are hopeful that the return of group exercise will enable more women to get active once again and will mark the start on closing the gender gap in physical activity participation that has widened as a result of COVID-19.
Like everyone, we are jubilant that this day has finally come, but it would be remiss for us to not address just how hard the leisure sector has been, and continues to be, impacted by the pandemic. Without further support it is likely many of our facilities will once again have to close their doors, potentially to never re-open, which would be a huge blow to the provision of leisure activities, services and sports to the diverse communities these facilities serve.
So, while we know there is still a long way to go in terms of recovery for the fitness and leisure sector, this week we should all allow ourselves a moment of celebration for those facilities, instructors and most importantly the participants that can finally return to their favourite exercise classes and enjoy the social aspect of being physically active as well as the mental and physical benefits.
This blog was first published by ukactive partner, Sport England on 17 May 2021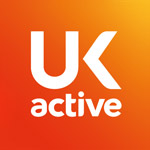 More People More Active More Often