By Max Henderson, Founder, Hotpod Yoga
Monday was an exciting moment, no doubt. The country feels full of positivity, as is everyone in and around our business too. We've battled through the last year, managed to bring out a lot of positives and keep the business intact. But, it's safe to say that we – like so many others – are due some excitement and good news. And reopening has delivered that, no doubt.
Our teachers have been amazing over the past 15 months but are, of course, eager to escape their flats and Zoom screens and get back to in-person group classes – to doing what they do best. While we've done what we can to support them, they've been really hit by the pandemic. So, this has been a long time coming for them. The energy from a class full of people is their lifeblood in many ways. So, getting that back for them is incredibly exciting.
The response from customers has been extraordinary too. Across the country, the minute we put bookings live, classes began selling out. While we saw a strong recovery in attendance when we opened (relatively briefly) last year, this is a far bigger swing in momentum. Within the first week of bookings being open, we'd seen tens of thousands of people book classes. That's a sure sign that people are ready and excited to come back – and that they feel a real sense of confidence in the measures we've taken to keep the studios as safe and as COVID-secure as possible. Against a backdrop of generally positive COVID news in the UK, where larger portions of the population are vaccinated every day, it's great that this confidence is back – and quite rightly so.
The sense that we get is that group exercise is really needed. People have been incredibly patient; they've been diligently attending online classes to try and keep themselves sane and well, but it really feels like people need a release, that they need engagement with others and they need to get back to the things that make them happy.
As a business that is centred around delivering extraordinary yoga experiences, it's safe to say there's no replacement for a class of people flowing together in the same space. The heat of the pod, the immersive environment, and the multisensory nature of the experience means that a class at home in front of a laptop just doesn't come close. So, to see students back in the studios carefully engaging with each other and teachers, enjoying the energy of others in the class, and leaving with smiles on their faces brings a huge amount of satisfaction to us all.
It's been the most challenging period imaginable for everyone in our sector. So, to have come through it still smiling is a huge achievement in itself. And now to see something like 50 of our sites across the country reopening simultaneously is quite a special thing.
Hotpod Yoga is a member of the ukactive Strategic Partner Group – find out more here.
Disclaimer: Any views or opinions expressed are solely those of the author and do not necessarily represent those of ukactive.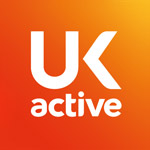 More People More Active More Often