By Charlotte Cuenot, Public Affairs and Policy Officer & Workplace Wellbeing Lead, ukactive
Last week marked the end of ukactive's National Summit for 2020, a series of events – this year in the form of webinars – exploring the impact of COVID-19 on society, and the role of the physical activity sector in building future resilience. We heard from speakers including the Mayor of Greater Manchester, Andy Burnham; the Chief Medical Officer for England, Professor Chris Whitty; and the CEO of IPSOS Mori, Ben Page, about their vision for physical activity in a post-pandemic future. We also saw insightful panel discussions about the value of the physical activity sector in a changed society. While we covered a range of important topics and challenges, three major themes stood out.
The first is that health and wellbeing must be placed at the heart of decision-making. Across all four sessions, speakers alluded to the importance of placing wellbeing at the centre of government policy, business practice, consumer engagement and healthcare delivery. Jo Stevens MP, Shadow Secretary of State for Digital, Culture, Media and Sport, said government officials should work more collaboratively to identify areas where physical activity and wider health interventions could support cross-departmental objectives.
Rebecca Marmot, Chief Sustainability Officer at Unilever, claimed businesses have a duty to create positive social impact and act on current societal challenges, including climate change and workplace wellbeing. Ibrahim Ibrahim, Managing Director at Portland Design, said wellness "must run through the bloodstream of all places, high streets, brands and experiences", while James Sanderson, Director of Personalised Care at NHS England, urged health and fitness professionals to work together to adopt a more holistic approach to medical treatment and illness prevention.
Across all levels of society, the pandemic seems to have prompted a newfound appreciation for health and a recognition that our behaviours, practices and policies must be underpinned by considerations around wellbeing. In doing so, COVID-19 has also highlighted the social and economic value of the physical activity sector, and this was the second theme which stood out from our National Summit series.
Dr Larissa Davies, Reader in Sport Management at Sheffield Hallam University, and Andrew Spiers, Strategic Lead for Research and Analysis at Sport England, presented findings from a landmark report on the value of community sport and physical activity, which found that the combined economic and social value of physical activity stood at £85.5 billion. The report also found that consumer spending on sport and physical activity has increased by 24% since 2010, reflecting the physical activity sector's status as one of the fastest growing business sectors in the UK.
Louise Ellison, Head of Sustainability at Hammerson, said the proportion of retail space devoted to gyms and fitness studios has increased substantially in response to growing consumer demand for these services over the last couple of years. David Melhuish, Development Director at The Gym Group, confirmed this trend and said he hoped national and local government would do more to recognise the benefits the physical activity sector brings to communities across the country.
Professor Helen Stokes-Lampard, Chair of the Academy of Royal Medical Colleges, said the single biggest and cheapest thing the Government could do to support the health of the nation is to get people more active. Across all four sessions, speakers emphasised the physical activity sector's immense potential to drive economic growth and improve public health outcomes.
Yet, to maximise this potential, the sector can no longer work in isolation. Throughout our National Summit series, the third theme speakers addressed was the importance of seeking out and developing high-impact partnerships to support local communities more effectively.
Kate Hardcastle MBE, consumer expert and Founder of Insight with Passion, said cross-sector partnerships will become instrumental in creating inclusive high streets and places which cater to the specific needs of local populations. Andy Burnham referenced Prehab4Cancer as an example of how partnerships can have a hugely beneficial impact on people's lives. Jim Fennell, Chief Executive at Lichfields, said initiatives such as the use of school facilities to deliver sporting activities to children and young people outside school hours will shape the future of placemaking.
Partnerships will pave the way forward for the physical activity sector and for the nation's wider recovery from the COVID-19 pandemic. Against this backdrop, James Sanderson, Director of Personalised Care for NHS England, announced a major new partnership with ukactive, the National Academy for Social Prescribing and Sport England, to support people to better manage their health and wellbeing by improving the connection with social prescribing and fitness and leisure activities in local communities.
As 2020 comes to an end, we must reflect on the lessons we've learned this year and think carefully about where we want to go. We have a unique opportunity to create lasting change and build a better future for our children. Success will be contingent on placing health and wellbeing at the heart of everything we do, recognising the value of the physical activity sector in driving positive social, economic and public health outcomes, and building strategic partnerships to better support our local communities.
Watch each of the National Summit 2020 sessions on the ukactive YouTube channel here:
Political And Business Leaders: A New Vision For Physical Activity
Measuring And Creating Effective Interventions In Health
Placemaking For Better Social, Economic And Public Health Outcomes
Integrated Approaches To Health And Social Care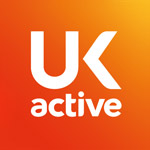 More People More Active More Often