ukactive and CIMSPA have issued a joint statement as gyms and leisure facilities are permitted to reopen in England from today (2 December)
The reopening of gyms and leisure centres in England today will be welcomed by millions of people that rely on these services for their physical and mental health, particularly during the winter.
The decision by the Government to reopen our sector under the new three-tier system will help people of all ages and backgrounds to be more active, using the COVID-secure gyms and leisure facilities at the heart of our communities to build resilience against the virus.
The fitness and leisure sector will continue to respect the Government's safety guidelines and remain vigilant, demonstrating the professionalism and responsibility that has been clear throughout this crisis.
The data we have collected from more than 1,900 sites across the UK shows our sector is undertaking the highest levels of reporting and controlling cases of COVID-19, which have been limited thanks to the highest standards of cleanliness, social distancing and safety. The sites saw 45 million visits since first reopening, with an overall rate of 0.99 cases per 100,000 visits.
Our sector must continue to make the case for greater support and recognition as an essential service for communities across the UK, and we will continue to challenge the rationale for closing facilities in Scotland and Northern Ireland.
While we welcome the reopening today, we understand and share the frustration caused by new guidelines which mean that indoor group exercise classes are not permitted in Tier 3 areas, and we will continue our dialogue with the Government and partners to find a resolution to this.
We know from Sport England's data that many people, and particularly women, rely on group classes to maintain their physical activity levels, and we must strive to prevent the pandemic worsening our nation's health inequalities.
ukactive, CIMSPA and our sector partners will continue to engage the Government on the need for a tailored package of support for the sector's recovery, including a combination of business rate relief, VAT exemptions, and incentives that not only help to rebuild, but also encourage more people back into physical activity.
Reopening is a major milestone, but it is also just a start; we now need to continue our constructive engagement with the Government to ensure the fitness and leisure sector can lead our nation's recovery in 2021.
To find out more about the new system and restrictions, see our FAQs.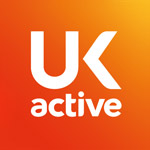 More People More Active More Often