Women account for 4% of CEO's in the world's 500 top companies.
Yet, globally women fill 40% of mid-level senior and director level roles. So what's gone wrong? The gender-gap is still very much at the forefront of every sector and every country, and the physical activity sector is no different. In March, I spoke about the sector being full of talent, and whilst 2016 promises new waves of support for women in business and leadership roles, solid ground-work is needed to generate a wealth of women in influential and powerful roles.
"It took me quite a long time to develop a voice, and now that I have it, I am not going to be silent" – Madeleine Albright, Politician and Diplomat
The physical activity sector has become more diverse to adapt to ever-changing consumer needs, and for women this has meant the delivery of campaigns such as Sport England's This Girl Can and Women's Sport Trust, #BeAGameChanger, which have transformed the perceptions of women participating in fitness. As we successfully develop these bottom-up approaches, we must now look to women in leadership positions to take-on the top and represent women at board level positions, to further sculpt the future of physical activity.
ukactive are about to launch the first wave of applicants for the Future Leaders programme, a leading business development course held at IESE Business School, Barcelona, with dozens of senior level professionals from across the fitness, health and physical activity landscape expected to participate – deadline for final submissions 31st May, 2016.
ukactive Future Leaders
The course will engage attendees through bespoke executive coaching, and core sessions with leading speakers such as Professor Ines Alegre and Professor Jaume Ribera who will enthuse their classes, to ensure our business leaders are delivering world class business approaches and solutions. There will be invaluable opportunities to network and make lasting connections with world class professors and colleagues, and so we need strong, powerful women to be part of the conversation.
"Women will only have true equality when men share with them the responsibility of bringing up the next generation" – Ruth Bader Ginsburg, Associate Justice of the Supreme Court
It is hard to believe that statistics of 4% are considered acceptable and all-time highs. That's why it's more important than ever that in 2016 women in the health, fitness and physical activity sector raise the bar and deliver solutions that will inspire this generation and the next to get more people, more active, more often, starting with the ukactive Future Leaders programme.
In order to narrow the gender-gap and fill these top level roles with women, we will need to step out of our comfort zones, and carve a clearly defined leadership path. So, make sure you are part of this phenomenal programme, and take this as a chance not just to develop a future for the physical activity sector, but as a moment to re-define the position of the women within it.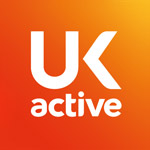 More People More Active More Often