ukactive today launched the campaign for National Fitness Day 2016, held on Wednesday 7th September, encouraging the physical activity sector to sign up to provide free taster classes to the public as part of National Fitness Day. ukactive chair Baroness Tanni Grey-Thompson urges gyms, health clubs, leisure centres, parks and other venues around the country to participate by registering their interests on www.nationalfitnessday.com
For the last two years, ukactive have successfully taken ownership of National Fitness Day from parent partner énergie Group – a one day in the year of mass participation and celebration of all things physical activity running all over the UK with FREE events at your local leisure centre, gyms and health club.
I am delighted and highly privileged as ukactive Chair to be a part of National Fitness Day again this year, which is set to take place on Wednesday 7th September, 2016. Save the date as this year's National Fitness Day promises once again to be the most active day of the year.
National Fitness Day
It's a day when we practice what we preach all year round, less talking and more doing. As previously mentioned, last year I was part of National Fitness Day and it was amazing to see the power this event harnessed, with an estimated reach of over 50 million people. It was particularly special and a real pleasure for me as I got the chance to spend the day at a school in West London to see first-hand how much kids enjoyed getting out of the classroom, running around for half an hour and learning new ways, active ways, to incorporate physical activity in the classroom.
That's honestly all it takes.
National Fitness Day is a day for celebration of the fun of fitness and of enjoying movement. We hear about and produce health campaigns throughout the course of the year which can sometimes leave us feeling guilty or worry about how much exercise we do.
Understanding the risks that inactivity poses and working out policy measures to make sure people can add activity into daily life, fulfilling the CMO guideline is clearly very important. That being said, often it's just almost as crucial to take a step back from it all and enjoy the simple thrill of getting out of breath from rigorous or moderate activity.
That's where National Fitness Day comes into its own; it's so simple.
To round off an extra special year, the opening ceremony of the Paralympic Games falls on the same day so I'll be tweeting from my personal profile, using the hashtag #FitnessDay all the way from Rio, along with covering the ceremony so I do not miss any of the action.
National Fitness Day
National Fitness Day is an important part of the year because it's all inclusive; everyone can and should get involved. We are going to make no apologies about celebrating the success of Team GB at the elite level, but also I think it's a great opportunity to spread the message, that everyone in Britain can play their part.
We're a nation that wants to get into the thick of it, not just watch from the side-lines.
Of course, key to making National Fitness Day a success is the amazing events which the physical activity sector delivers and promotes. Last year we had over 2,200 leisure sites across the UK involved with National Fitness Day, opening their doors to many, giving people an opportunity to get a taste of what's on offer, from Zumba classes, to Spin to Yoga to outdoor exercises.
From this, thousands of people picked up a new habit, learned a new class or type of exercise, and consequently gone on to shed their sedentary lifestyle choices opting for a more active one, which in itself is a huge pat on the shoulder for all involved.
This is an incredible achievement and this year, I hope we can do the same and beyond – the sky really is the limit.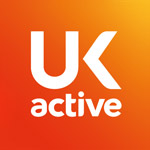 More People More Active More Often