By Huw Edwards, CEO of ukactive
It's important to celebrate success in every walk of life, especially in challenging times. I've been fortunate to attend a few award events in the past couple of weeks that have showcased the very best of our sector. The Premiership Rugby Awards in Parliament last week profiled people who have overcome significant personal challenges to achieve their goals, with sport providing them the support and encouragement to help them on their journey. These personal stories are both emotive and full of hope, and also testament to the fundamental role sport plays in the fabric of our communities.
A few weeks earlier in Birmingham we concluded two fantastic days with our members and partners with the ukactive Awards. Having been able to make landmark announcements on future projects with This Girl Can and with UK Research and Innovation on musculoskeletal hubs during the Active Uprising conference, our awards celebrated both the individuals and organisations who have shown great resilience, dedication, and creativity to help our sector drive activity for tens of millions of people. It was a celebration of the engine room of physical activity in this country.
These award events show the breadth of the sport, recreation, and physical activity sector. They also show the incredible influence our sector has over so many elements of our lives, our communities, our society. Furthermore, they also showed that this is a sector that it is an important player in the future direction our nation takes.
The evidence behind this essential role of our sector is growing. Just last month a new report from our partners IHRSA and Deloitte calculated the potential economic benefit of getting the UK's working population more active as £17bn annually, based on healthcare savings and increased productivity.
Our nation is at a crossroads. It is recovering from the trauma of the COVID-19 pandemic and fighting to minimise the devastating impact of the cost-of-living crisis and energy crisis. This is also compounded by a period of political uncertainty as we seek a new Prime Minister.
So what can be done? Firstly, we as a sector can show clarity and leadership on how our sector can play a lead role in our national renewal. It's been a real privilege to work with other industry leaders and create that vision for the future role of our sector. Our collective report, 'Unlocking the Potential', shows how united we are in the changes and reforms we believe are fundamental to transforming our sector's role. It also shows how we can play an integral role in successfully delivering a number of key government priorities, including 'levelling up', driving economic growth, achieving net zero and supporting the NHS
This work will be hugely important as we engage a new Prime Minister and their new administration. We want this report to be the basis for how we take our sector forward in this country, working with a Prime Minister and government that fully understands and recognises the important role we play, and one that shares our ambitions for ensuring this sector can both stabilise from the current economic challenges, and then meet its full potential and support millions more people across all ages and backgrounds.
This is a unified voice from the sector, providing both great clarity and focus on what it seeks, and one that represents the importance of our sector as a new political chapter begins.
To read the full report from the National Sector Partner Group, click here.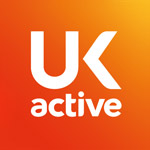 More People More Active More Often