ukactive has today (15 July) announced a new strategic partnership with The Battle Cancer Program, a charity supporting physical and mental health after cancer.
Battle Cancer has joined ukactive's Strategic Partner Group (SPG), meaning it will be able to grow relationships across the sector through the SPG network, as well as access bespoke events, operational support, and learning opportunities from ukactive.
The Battle Cancer Program aims to engage people who have experienced cancer in a pathway of structured and progressive exercise rehabilitation. The program is delivered by exercise professionals inside gym facilities across the globe, and focuses on lifelong behaviour change rather than short-term intervention.
The organisation also runs the Battle Cancer Challenge, a series of fitness challenges, including events across the UK, which encourage people to form teams and raise money for charity.
Battle Cancer is aiming to increase the number of fitness and leisure operators hosting its challenges and bringing its services to more communities.
Steven Scales, Director of Membership and Sector Development at ukactive, said: "We're very pleased to collaborate with Battle Cancer as a member of ukactive's Strategic Partner Group, with clear opportunities to support this organisation in its fantastic ambitions to improve the health of the nation through both mass participation events and programmes. Battle Cancer is another great example of how the sector is breaking down barriers in rehabilitation."
Scott Britton, Founder and Director of The Battle Cancer Program, said: "We are really excited to work with ukactive as both a huge stamp of quality and industry-leading work but also to work together to ensure our Battle Cancer Program and events are even more accessible and reach everyone in society.
"Without an industry-leader like ukactive, we would miss key locations and audiences in our mission. The whole ukactive team has been amazing already and we cannot wait to build something wonderful in the coming year."
To find out more about the ukactive Strategic Partner Group click here.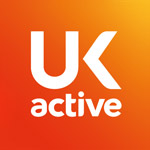 More People More Active More Often