Jenny Patrickson, Managing Director, Active IQ
News that the personal trainer apprenticeship standard has finally been approved for delivery by the Institute for Apprenticeships is good but forgive me for not being overly jubilant. It's a case of 'about time too' or 'what took them so long?' if you prefer.  Either way, taking nearly three years for a Government department to approve this one is nothing to praise.  I recognize the transition from BIS to the DfE to the IfA hasn't helped matters, but if the Government doesn't get its act together, they will never reach their ambitious target of 3 million apprenticeship starts by 2020.
In an interview with FE Week in June, Anne Milton said that she had been to the launch of the IfA 'faster better thing' and that 'she always has a big stick in her hand when she meets the IfA'.  Personally, I don't find rhetoric like that particularly convincing from a politician.  She talked about 'pushing on the IfA' but also about 'pushing on employers', 'because at the end of the day they need to get together to design the standards'.
Well, in the case of the PT apprenticeship standard, our sector's employers got together way back in 2015 to design the standard so it's somewhat frustrating, to say the least, to read that statement.
Approval delays for apprenticeship standards have been blamed for the slowdown in apprenticeship starts, which were down 52% for March compared with the same period in 2017, and the apparent lack of success of the apprenticeship levy in boosting employer investment.  There were 315,900 apprenticeship starts reported to date between August 2017 and May 2018 for the 2017/18 academic year. This compares to 457,200 and 420,800 starts reported in the equivalent period in 2016/17 and 2015/16 respectively.
The criticism that employers haven't used their levy quickly enough is frankly unfair in our sector where employers haven't been able to use their levy effectively on Personal Training apprenticeships due to the length of time it has taken for the standard and its assessment plan to be approved.
Now we have the approval it still won't be plain sailing….
With a general funding band of £4k for each apprentice, that provides only around 15% of that figure to fund the end-point assessment of the apprenticeship.  Quite rightly, the assessment plan for the Personal Training apprenticeship is rigorous, lengthy and time-consuming.  So the challenge for employers and training providers within our sector is to deliver a high quality apprenticeship for around £3,400, and for end-point assessment organisations, like Active IQ, to provide a high quality assessment for up to £600…  Don't worry: we know how to rise to the challenges presented by education reform and will continue to support Personal Training apprenticeship employers and apprentices to ensure they succeed and our industry delivers on its promises to the public.  We're in – what about you?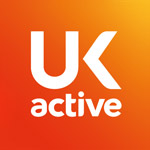 More People More Active More Often