Dame Darcey Bussell has revealed plans to lead a mass dance workout in the heart of London, in celebration of National Fitness Day on Wednesday 26 September.
The legendary ballerina and Strictly judge will take hundreds of people through an outdoor dance fitness class in the City of London Corporation's iconic Guildhall Courtyard from 7am on the day.
The event will launch a day of physical activity and fitness celebrations across the UK, as gyms, leisure centres, fitness instructors and sports clubs throw open their doors to get more people active.
Dame Darcey Bussell said: "It's such a pleasure to be asked to help celebrate the joy of fitness for National Fitness Day, starting with a dance fitness workout in London which will be followed by events right across the UK.
"This isn't just about one day though – we want to encourage more people to discover physical activities that they love all year round, whether it's dancing with your kids in the kitchen, a brisk walk in the park, playing sport with your friends or a workout at the gym."
National Fitness Day, which is co-ordinated by not-for-profit health body ukactive and supported by Workplace Partner AXA PPP healthcare, sees the nation celebrate the benefits of movement through physical activity on our health, happiness and wellbeing. Last year's National Fitness Day helped to get more than five million people active across 20,000 free events – making it the most active day of the year.
Darcey's session – inspired by her DDMIX dance fitness concept – will kick-off a series of classes held in the Guildhall's 'Yard', with fitness experts from Everyone Active and Les Mills also delivering fantastic free activities throughout the morning including yoga, BODYCOMBAT and BODYATTACK.
Three renowned Olympic medallists from Everyone Active's Sporting Champions programme will be on hand to help get the crowds moving, with inspiration from gymnast Max Whitlock, hurdler Colin Jackson and women's hockey forward Alex Danson.
The kick-off event will see an injection of young energy at 10am with the arrival of hundreds of schoolchildren to enjoy a range of activities run by Everyone Active. This will coincide with youth workouts across the UK for the '10@10' initiative, which will see children in thousands of schools take part in a 10-minute workout at 10am.
Later in the day leading group fitness company Les Mills will put on lunchtime workouts to get City workers breaking a sweat, in two half-hour sessions available on National Fitness Day. Employees can also continue their exercise regimes at home as Les Mills will be offering access to its on-demand service through AXA's My Flying Start programme.
The Guildhall in London's Square Mile is a fitting venue for Workplace Partner, AXA PPP healthcare, which is using National Fitness Day to call on more organisations to help employees kick-start their day with an early-morning workout or active commute as part of its 'Flying Start' campaign.
To join in the celebrations with a 'Flying Start' register your attendance to get active on National Fitness day at any of the sessions above click here.
ukactive CEO Steven Ward said: "We're going to dance into National Fitness Day 2018 with Darcey and the movement we make in London is going to spread through every part of the UK, putting smiles on faces and getting hearts pumping.
"National Fitness Day represents a fantastic opportunity for the physical activity sector to spread the fun of fitness by engaging people who are usually less active and highlighting the rewards physical activity brings."
Chris Horlick, from AXA PPP healthcare, said: "We're calling on employers to join our Flying Start campaign and push back the start of the working day by an hour to let employees get active. It's a great way for business leaders to show they know that being physically active is good for us. And that's good for business."
Duncan Jefford, South East Regional Director for Everyone Active, said: "We are honoured to support National Fitness Day once again to shine a spotlight on fitness. Ideally, every day would be fitness day and we hope that the early morning activities will inspire people to get moving. Our trainers will be out in force in the community offering free workout sessions at our sites up and down the country. We are particularly pleased to be helping get youngsters on their feet and fully support the '10@10' which is a great way for them to feel the fun of fitness."
Wendy Coulson, Les Mills CEO UK and Ireland, said: "We're really proud to be involved in National Fitness Day, encouraging individuals to get active on such a wide scale. Our mission is to create a fitter planet and any opportunity we can find to get more people falling in love with fitness, the better. We hope individuals will enjoy taking part in our BODYCOMBAT and BODYATTACK classes on the day, as well as engaging with our On Demand channel in the months to come. No matter the preferred choice of exercise, there is something for everyone and we hope to see lifelong exercise habits fostered through this national initiative."
The City of London Corporation runs Business Healthy, a community and online resource for business leaders committed to improving the health and wellbeing of their workforce.
Joyce Nash, Chairman of City of London Corporation's Health and Wellbeing board said:
"We are pleased to be able to host National Fitness Day in Guildhall Yard, the home of the City of London Corporation.
"We all know that physically active brings so many benefits to both physical and mental health. Working together we can drive a positive change in the health and wellbeing of the UK's workforce.
"National Fitness Day is a great way to kick start and motivate people to take their physical activity seriously and have fun whilst doing it."
How to get involved: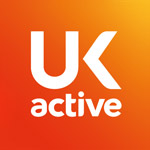 More People More Active More Often