Richard Kramer: CEO Sense and Sense International
Sense is a national disability charity supporting people with complex disabilities in the UK to be understood, connected and valued. Our depth of knowledge, skills and expertise helps unlock the barriers to communication created by disability. We believe no one should be isolated or unable to fulfil their potential.
Sense supports individuals with complex disabilities with their care and support needs. But we also exist to support people to secure their basic rights around communication, establishing friendships and being part of their community. This is why physical activity is so powerful for the people we support. It enables someone with complex disabilities to be more in control and gives them a sense of independence in a world where they are otherwise often highly dependent on others.  Examples include climbing a wall and feeling that sense of weightlessness for the first time, or the sensory experience and real sense of freedom when swimming, and the confidence that comes from being in control of your movements when cycling.
Our Sports programme, Sporting Sense, has already made a huge impact for people with complex disabilities in the London, East Midlands and West Midlands regions. In just over two years, we have engaged over 1,200 people in sport and physical activities and worked with over 50 sport providers, associations and local community organisations to improve the way inclusive, accessible sport is provided.
We have witnessed first-hand the positive impact that physical activity has had on in terms of physical health and well-being but also wider benefits such as building confidence, establishing new friendships, exploring new environments, and trying new activities.  Physical activity can also bring non-disabled and disabled people together in a natural way (when they might not otherwise come together) to share in experiences based on mutual interests.
I will be running the Royal Parks Half Marathon in October. It will be my fifth half marathon since joining Sense. I am no great runner by any means (slow but persistent!).  But for me that isn't the issue. The point is whether or not I improved over my last run. It is because of the challenge that we get the feeling, through running, of being alive and achieving a personal goal. I always feel that huge sense of achievement and personal pride when I've finished my run…and it reaffirms our vision at Sense, that no-one is left out from trying new things and living life to the full. We look forward to being part of National Fitness Day on September 26th – and celebrating an inclusive approach to being physically active.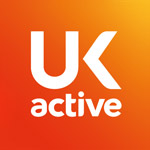 More People More Active More Often