Disability charity Sense has been named as ukactive's new charity partner, with the two organisations uniting to improve the inclusiveness of physical activity services across the UK.
Sense joins the Cystic Fibrosis Trust as a charity partner to ukactive for the year ahead, creating opportunities for closer working relationships with organisations across the sport and physical activity sector.
The charity will help ukactive to support the sector in becoming more inclusive to disabled people, recognising the powerful role that physical activity can have in improving health and wellbeing.
The collaboration also aims to develop the evidence base for the role of physical activity in reducing loneliness among people with complex needs.
Sense is playing a lead role in supporting National Fitness Day 2018 and the European Week of Sport (EWoS). On Thursday (27 September) it will hold an inclusive, multi-sports event in Rotherham, with activities including, boccia, swimming, tennis and football.
Over the past two years the charity's sports programme, Sporting Sense, has made a huge impact for people with complex disabilities in the London, East Midlands and West Midlands regions.
It has engaged more than 1,200 people in sport and physical activities and worked with over 50 sport providers, associations and local community organisations to improve the way inclusive, accessible sport is provided.
Steven Ward, CEO of ukactive, said: "Sense and ukactive share a mission to get more people more active, more often.
"Our new charity partnership marks an important moment for the physical activity sector as we continue to strive for more inclusive and accessible services for everybody.
"We know physical activity has a vital role to play in the lives of people with disabilities and the expertise and knowledge of the team at Sense will be priceless in unlocking more facilities and more opportunities."
Richard Kramer, CEO of Sense, said: "We are proud to partner with ukactive, supporting the sector in providing accessible and inclusive sport sessions to people with complex disabilities.
"Sport and physical activity provides a natural way to bring disabled and non-disabled people together. It also plays a vital role in keeping people fit, supporting social inclusion, and establishing friendships.
"At Sense, we believe that everyone has the right to participate in and enjoy sport, no matter how complex their needs. The collaboration with ukactive enables us to continue to deliver sport activities to those who really need it."
About Sense
Sense is a national disability charity that supports people with complex communication needs, including those who are deafblind, to be understood, connected and valued.  Sense supports children, young people and adults in their home and in the community, in their education and transition to adulthood and through its holidays, arts, sports and wellbeing programmes. Sense campaigns passionately for the rights of the people it serves, and offers practical help and support to families and carers, including information, advice, short breaks and family events. For more information please visit www.sense.org.uk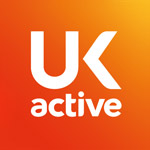 More People More Active More Often