By Timothy Mathias, Strategic Lead – Inclusion, ukactive
At ukactive, we see inclusion as a key function of the physical activity sector – our mission is to improve the health of our nation by getting more people, more active, more often. Alongside this, sits our belief that every single person, no matter what age, ability or background, can benefit from physical activity.
We are incredibly proud to have the Swimming Teachers Association (STA) as one of our strategic partners. Our work with the STA is critical to provide relevant representation of swimming facilities and swimming across the industry. Alongside facilities, a central element to swimming is the workforce and the critical role that teachers play in fostering a sense of belonging, wellbeing, fitness and health, enjoyment and of course, inclusion.
ukactive's approach to this agenda is shared by the STA, who have 'Inclusiveness' as a core value. Today sees the publication of the first dedicated inclusion study undertaken by ukactive – with the STA – and this shows that this Inclusiveness function is recognised and activated on by teachers who are delivering swimming.
We know that COVID-19 has widened some disparities, increased barriers and shone a light on certain inequalities. Recent times have seen an increase in introspection, in understanding, in conversations relating to inclusion and diversity, as individuals and as institutions.
The STA partnered with ukactive to take a look across swimming and its relationship with inclusion, and the perceptions, incentives, motivations of those delivering and teaching. We also sought to understand any vulnerabilities or 'blind spots' – a crucial element to furthering the inclusion agenda and making improvements. This information allows us all to progress, and to provide suitable support, to inform and expand the activity further.
The study indicated a very strong sense of identity existing throughout swimming and a sense of community, and the very significant majority agreed that swimming is an activity everyone can and should engage in.
Alongside the belief in swimming as an activity and life skill, these themes continued through the focus group discussions when we convened a group of teachers from varied backgrounds. But this feeling is not always the case for those outside of the community.
A significant number felt that swimming excludes some groups and communities, for example, those from low socio-economic backgrounds, religious groups, ethnically diverse communities and disabled people. While this may not be unique to swimming, the study indicated a level of awareness and sensitivity towards some disparities. The survey showed a number of 'small changes' that teachers make to adapt their methods, coaching, messaging and communication to influence the enjoyment, accessibility and inclusivity of sessions and delivery.
Nonetheless, the insight shone a light on the current state of affairs, from an aquatic professional's perspective:
18.1% felt that swimming is an activity that everyone is engaging in.
57.9% felt that swimming is inclusive
Just over half felt that there is diversity across swimming
Disparities exist among awareness of specific issues, or specific groups, individuals and communities across swimming. With regards to awareness, far fewer had heard of swimming stories relating to LGBT+, or transgender or ethnically diverse groups.
Specifically, awareness of the black ethnic group and their relationship with swimming ranked much higher in awareness than the 'other' or 'Asian' groups. This may have been influenced by coverage of the Olympics, or the work of specific campaigns or awareness organisations. We asked this question to understand more and see to address some of these disparities – the STA has a role in raising awareness, celebrating and communicating about these groups and communities and their relationship with swimming, the benefits they can derive, and the contributions they can make.
Recent media coverage on inclusivity has had the effect of highlighting to teachers (some of whom initially felt they had a strong awareness of inclusivity) that there were many aspects they knew little about. Eighty-five percent of respondents felt positive about inclusion but there were some areas in which respondents felt they required more support, and declared their commitment to learning about inclusion. STA members' attitudes and perceptions towards inclusion place them firmly between the 'supportive' and 'committed' personae of inclusive change (from Deloitte's Diversity and Inclusion Revolution insight).
Among the respondents, there is an understanding of the merits and the case for inclusion. Inclusion is a priority for their teaching and there is an ability to make necessary adaptations to make this an activity for all. The study also demonstrated a great willingness to engage more on the inclusion agenda, to ask the question, expand knowledge and apply it directly to delivery as a swimming teacher. Ninety-two percent disagreed that it was someone else's responsibility – and this differentiates an individual from 'supportive' to 'committed' – the level of personal commitment and responsibility.
This admirable mentality, attitude and openness indicated throughout the responses to the survey – to open dialogue and conversation – is key to knowing more and activating more on inclusion, and for teachers to play their role. This attitude and approach to inclusion, coupled with aquatic professional's expertise and belief in swimming has indicated that the STA, and its membership are central to progressing the inclusion agenda for swimming.
Swimming teachers will play a key role in fostering a sense of inclusion, embracing and celebrating diversity and making adaptations to their teaching and activities – and are ready to advance and make swimming an activity for all, one everyone should engage in, and one everyone can engage in.
To read the study click here.
 To find out more about the services of the ukactive Research Institute, email research@ukactive.org.uk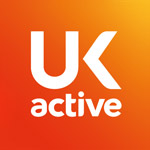 More People More Active More Often