National Fitness Day 2021 has smashed all records on its 10th anniversary, with the physical activity sector inspiring 22.67 million people to get active on the day, according to new figures from ukactive and Savanta ComRes.
ukactive is now calling on all leaders across the political spectrum, and from the sport and physical activity sector, to fully back National Fitness Day in 2022 and beyond in what is a watershed moment for the campaign, and take it to an even bigger audience.
The success of the campaign is built on mobilising grassroots support from ukactive members, community groups and the wider physical activity sector, to engage individuals, families and schools through free activities on the day­ – with figures for 2021 showing that it has gone from strength to strength.
New figures released today show:

22.67 million people were estimated to be active on National Fitness Day 2021 (up from 19.15 million 2020).*
11.35 million children (up from 8.67 million in 2020) and 11.32 million adults (up from 10.45 million in 2020)* were estimated to be active on National Fitness Day.
4.365 free activities and events took place across the UK, either physically or online, according to the National Fitness Day Activity Finder, in addition to many more.
18.26 million adults (an estimated 35% of the population) said they were aware of National Fitness Day (an increase from 32% in 2020).*
44.04 million people – the media reach of the 2021 campaign, through TV, radio and press coverage (up from 29.15 million in 2020).**
The theme for National Fitness Day 2021, coordinated by ukactive in partnership with TRX Training Club®, was "Fitness Unites Us", recognising the power of physical activity to unite the nation, particularly in light of the physical and mental health crisis caused by the COVID-19 pandemic. Awareness of the day was supported by polling from ukactive which showed that less than a third (27%) of UK adults were as physically fit as they would like to be following the pandemic.
Two months ago today, on Wednesday 22 September, National Fitness Day kicked off at London's Jubilee Hall Gym, and was supported by the Department for Digital, Culture Media and Sport. Sports Minister Nigel Huddleston, Olympic diving gold medallist Matty Lee and Paralympic legend Baroness Tanni Grey-Thompson met members of the public and joined a group exercise class hosted by TRX Training Club®
The campaign helped shine a spotlight on the essential role of fitness and leisure facilities, and providers, in supporting the nation's physical and mental health, as well as its social fabric.
This year marked the 10th anniversary of National Fitness Day, with the new figures highlighting its growth year-on-year. The campaign was founded by fitness operator énergie Fitness in 2011 before being gifted to ukactive in 2014 to expand.
Huw Edwards, CEO of ukactive, said: "These figures show the incredible impact of National Fitness Day and the power of our sector to reach millions of new people and really get the nation moving more.
"National Fitness Day has grown to become one of the most important annual events for the UK's physical and mental health; representing far more than a single day of activity, it is now a powerful trigger that inspires change for people and is inclusive of all ages, abilities and backgrounds, throughout the year.
"We want National Fitness Day 2022 to be even bigger, with more people getting active, so we are calling on everyone in the physical activity sector, as well as those in positions of political leadership, to join us in a united movement to get the nation moving."
Baroness Tanni Grey-Thompson, Chair of ukactive, said: "After facing such a difficult time during the pandemic, it's fantastic to know that so many people were inspired to be active by National Fitness Day.
"This campaign shows what can be achieved through collaboration with the Government and our sector, and we are determined to build on this success as part of our shared ambition to shift the dial on activity levels in the UK."
Sports Minister Nigel Huddleston MP said: "We know exercise and physical activity deliver huge benefits to our general health and wellbeing, so I'm delighted that record numbers of children and adults came out to support National Fitness Day 2021.
"Gyms and leisure centres play a crucial role in improving access to health and fitness activities for people from all backgrounds, so I would urge everyone to get along to their local facilities and make it National Fitness Day every day."
Brent Leffel, CEO of TRX, said: "To see participation numbers like this for National Fitness Day is just amazing. Our collective goal was to inspire even more people to get active than last year, whilst building on the fantastic work that has been achieved through this campaign to date.
"For us, it has always been about making exercise more accessible and providing the flexibility for people to be physically active around busy schedules, so we're very proud of what we've created with the TRX Training Club and our partnership with such an inclusive campaign."
National Fitness Day 2022 will take place on Wednesday 21 September. For more information, contact: nationalfitnessday@ukactive.org.uk
*Savanta ComRes interviewed 2,069 UK adults aged 18+ between 24 September and 26 September 2021. Data were weighted to be nationally representative of UK adults aged 18+ by key demographics including age, gender, region and socio-economic grade. Savanta ComRes is a member of the British Polling Council and abides by its rules. Full data tables are available at www.comresglobal.com
**Figures recorded by Kantar Media and TV Eyes.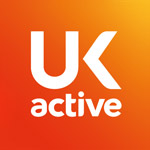 More People More Active More Often