By Duncan Jefford, South East Regional Director, Everyone Active
National Fitness Day – the most active day of the year we're told.  Well it certainly got off to a flying start in London's Guildhall Yard with Dame Darcey Bussell delivering a high-energy DDMIX dance routine to wake up the City of London.
She was joined on stage by the legendary Colin Jackson, ambassador of our Everyone Active Sporting Champions scheme, and in the crowd we had none other than five-time Olympic medallist, gymnast Max Whitlock. Two young England Roses national squad netball players – Gabby Marshall and Georgina Fisher – also joined in to give the moves a try.
After the dance routine, our Everyone Active instructors led a mass-participation yoga session before the tempo was turned back up with the arrival of 150 local school children.  Darcey took them through a modified version of her DDMIX – they loved it, picking up the moves quickly and with great enthusiasm.
Our Sporting Champions then led the children through introductory sessions to netball, hockey and gymnastics. The engagement was 100%: not a 'can't-do' attitude in sight.
The morning was nothing if not diverse, and that was the whole point.  There was something for everyone here – something to gain the attention of all ages and abilities: proving that physical activity is accessible.  The mood was uplifting and the energy high.  Photographers and TV news crews captured the action, ensuring the day's activity inspired people far and wide to follow suit.
Everyone Active is proud to support National Fitness Day and play our part in motivating the nation to get moving. However, it's what happens now the hockey sticks, gym mats and netballs have been packed away and the staging has been taken down that matters most.
Our Sporting Champion programme show that aspiration and inspiration are key and partnerships are powerful. Our work with ukactive, Darcey's DDMIX, schools, elite athletes and sports clubs all help drive the concept of every day being 'fitness day'.
Through more than 30 years of providing top-class leisure facilities, Everyone Active has learned a thing of two. Working with local councils brings us into the heart of communities, where our centres provide a wealth of exciting activity opportunities and our instructors and group exercise training embrace the latest trends.
We seek to inspire, motivate and lead by example.  Our fitness motivators, PTs and instructors engage with members to encourage them to try new activities, join new classes and keep finding fresh ways to enjoy activity.
A key priority is engaging youngsters – that most impressionable and vulnerable audience. Our work with elite athletes to launch grass-roots sports initiative such as the Alex Danson Hockey Academy, Max Whitlock Gymnastics courses and junior netball coaching sessions proves the power of partnerships.  The energy we found in the Guildhall Yard on National Fitness Day is a force to be reckoned with in our fight against inactivity in children.
Yesterday we saw youngsters marvelling at Max's back flips and somersaults before trying some basic moves themselves. Gabby and George taught netball skills and staged mini-matches while Colin moved among the groups, playing the games and getting the kids on board.  We all understand that 'people buy from people' and so it is with physical activity and fitness.  We need ambassadors out there every day – not just National Fitness Day – to keep inspiring, motivating and supporting people in physical activity.  National Fitness Day is a springboard – not a solution – and we must take it forwards with energy, passion and partnerships if we are to succeed.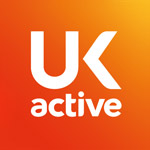 More People More Active More Often