National Fitness Day hit news bulletins across the UK last week, with coverage of the day beamed to millions around the globe.
BBC News 24, Good Morning Britain, Channel 5 News, ITV News and the Press Association all covered the day, with film crews descending on the historic Guildhall in London for the big kick-off event with Strictly Come Dancing's Darcey Bussell, founder of DDMIX.
The fun of National Fitness Day was talked about across the networks, from Sky Sports News to Loose Women and even The Morning Show in Jacksonville, USA.
Co-ordinated by not-for-profit health body ukactive, National Fitness Day is the most visible annual celebration of physical activity of the year. It is a chance to raise awareness of the role that physical activity plays in our lives, helping to highlight the fun of fitness and the rewards of exercise.
Hundreds of schoolchildren joined the London kick-off this year for a special 10@10 dance workout with Darcey, which was filmed for BBC Newsround. This was followed by Everyone Active's Sporting Champions Max Whitlock, Colin Jackson and Gabby Marshall joining the children for a range of fun activities.
Photos of rosy-cheeked, smiling faces and euphoric messages covered local newspaper websites and social media, as across the UK thousands of gyms, leisure centres, community centres, schools, universities and sports clubs hosted free sessions to encourage people to try new ways of being active.
National Fitness Day was headline news, from the broadsheets to the tabloid press, with research from ukactive and ComRes showing that, on average, UK adults watch 12 hours of on-demand TV a week but spend just 90 minutes exercising. The story was covered in The Guardian, Daily Mail, The Sun, The Telegraph, The Daily Star and the Evening Standard, as well as in trade and local press.
Former Chief Knowledge Officer of the NHS, Muir Gray, ukactive CEO Steven Ward and AXA PPP healthcare Director Chris Horlick used the findings to highlight the dangers of physical inactivity and the importance of regular exercise, encouraging people to get involved with National Fitness Day and the Flying Start campaign for workplaces.
And ukactive Projects Director Will Smithard took to the airwaves on LBC Drivetime to speak to Eddie Mair about the poll findings and how the physical activity sector is working harder than ever to get people moving.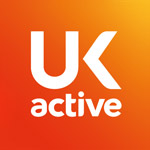 More People More Active More Often