By Scott Cain, CEO, Active Things and RunFriendly
As part of the Great British Week of Sport, RunSome, along with like-minded running and lifestyle brands, is launching a new campaign to encourage people to switch from the car to a more active form of transport.
Cities worldwide are adapting streets for people to enable more journeys on foot and bikes. With public transport having been reduced – compared to pre-COVID-19 levels – by as much as 80%, will it be the car or active travel and healthier, safer streets that win out in cities? It's a choice. You can't optimise for both.
Here in the UK, the Government has announced a £2bn investment for cycling and walking. As my fellow cycling friends say, "Chapeau!" Equally, let's recognise that this is a fraction of the £25bn earmarked for roads. From this investment and shifts in how we live, work and move, something like a 10-fold increase in cycling and a five-fold increase in walking is expected, which is truly tantalising.
For us advocates of 'active travel' – the collective term often used for cycling and walking – this is both wonderfully welcome and long overdue. It also begs a curious question: what about running? Specifically, what role for runners in this new era of healthy, sustainable, active travel?
Running is, after all, already a visible part of the public life of every UK and world city. It's just that running is largely invisible in how we plan and design our places, in the COVID-19 recovery planning and in active travel investment right now.
What about considering running as transport, much as we do cycling and walking? Running to get to places, to see people, to do things. For everyday journeys, for errands and commutes, for the whole journey or for part of the trip. Especially now that we're living and working more locally and our traditional travel patterns have been disrupted.
According to fitness app Strava, London is already the run-commute capital of the world, and run-commuting is growing – at over 40% year-on-year – even more rapidly than cycling. In terms of ambition, might a 10-fold increase on current levels be realistic, achievable and necessary? Can we double the number of us who run our everyday journeys and commutes to be at least half a million people? Prompted by this pandemic, surely all additional active trips are important and welcome?
That's why we're excited to be launching this new RunSome campaign on 20 September as part of the Great British Week of Sport with its vibrant programme of activities. It's also World Car Free Day, when streets in cities all over the world experiment with going car free – to let children play out and to encourage moving on foot and by bike. As well as Runner's World and Active Things, the RunSome campaign brings together a host of running, lifestyle and sports bodies.
Businesses backing the campaign include Tracksmith, Findarace, Runderwear, Airhead, Belu water and the National Running Show, plus organisations such as ukactive, England Athletics, London Sport and Sport Tech Hub, along with running-related mental wellbeing charities such as RED January.
Running is a healthy, safe and fun way to get places, see people and do things. It's a feel-good thing, so important to our mental health and wellbeing. To run is part of who we are. We just designed it out of our daily lives, and now it's time – with RunSome – to design it back in again.
Sign up and get in touch, whether you're a leisure facility, gym, fitness brand, local authority or simply one of the millions who returned to running during lockdown.
For more information about the Great British Week of Sport, including finding an activity or registering your event, click here.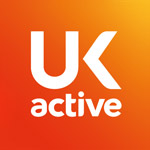 More People More Active More Often