Liz Beverley, GetOutside Lead, Ordnance Survey Leisure Ltd
At Ordnance Survey we're passionate about helping more people to GetOutside more often and we firmly believe that an active outdoor lifestyle helps you live longer, stay younger, and enjoy life more. So, we founded GetOutside, an inspirational initiative to help break-down some of the barriers to having an active outdoor lifestyle and make it easier for people to spend time outside.
This year has been overwhelmingly different for us all in so many ways. The one constant that has remained though, is the importance of being outside and the significant benefits it can bring to our physical, social, and mental wellbeing.
We're making it our mission to encourage the nation to take part in National GetOutside Day on Sunday 27 September to discover what's on their doorstep.
'Will you go out with me?' is all about celebrating National GetOutside Day as part of the Great British Week of Sport, and it's the ideal opportunity for us all to reassess our lifestyles, think about whether we have got the balance right and encourage others to take part.
For many of us, this is easy. Being active outdoors is in our DNA and part of our everyday lives. For others, it can be more daunting, it might not feel that inviting or they just don't know where to start.
Whatever our relationship with the outdoors, this day is about showcasing the best that Great Britain has to offer and that it is for everyone to enjoy. But to make a real difference to motivate the nation, we know we can't do it on our own.
Enthusiasm is infectious, so the more active people we can get to invite others out for the day, the better chance we have of making a real impact and doing things together is always so much more fun. So, for National GetOutside Day, we're asking you to invite someone out for the day with you, to show them how good it feels to be outside.
From town to countryside, seaside to woodlands, there are some incredible places to explore. Great Britain is beautiful and unique. So, whether it's a short walk at lunchtime or a full day's outdoor adventure, let's get everyone outside on National GetOutside Day for a dose of fresh air that will benefit us all.
It may just be the boost we all need to kick start some healthy habits, to help build a more resilient and robust nation.
Who will you be asking out for the day? We do understand that for some people, going out in a bubble or with others doesn't feel safe right now, and that's fine too. There are plenty of places to explore off the beaten track, so you can find your own secluded spot.
For ideas and inspiration on what to do this GetOutside Day or to get involved, visit www.os.uk/getoutsideday
For more information about the Great British Week of Sport, including finding an activity or registering your event, click here.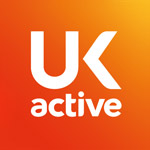 More People More Active More Often