By Hattie Jones, Strategic Lead – Campaigns and Engagement, ukactive
In just 12 weeks, on Wednesday 22 September, we will unite as a sector to celebrate National Fitness Day, which is now in its tenth year and has grown year on year thanks to the incredible work and support of our members and partners.
This year, National Fitness Day will continue under the theme 'Fitness Unites Us', demonstrating the inclusive power physical activity can have in uniting people of all ages, backgrounds and abilities to have fun, keep active and maintain a healthy lifestyle – physically, mentally, socially, and even emotionally.
Through the theme of Fitness Unites Us, the day will see us champion the role that individuals and organisations in our sector have played through the past 16 months of the pandemic – a role which will continue to see them supporting communities up and down the UK as we move forward into a post-pandemic world.
It's been an incredibly turbulent and challenging time. National Fitness Day 2021 gives us a chance to reset for the future, showcasing how fitness and leisure facilities remain an essential and safe environment to support the nation's recovery from the COVID-19 pandemic.
But there is also great mileage in knowing that as individuals we can all unite in starting our own recovery journeys, together on the same day, using physical activity, fitness and general every-day movement to look after our bodies, our minds and regain our social connection. This might take the form of weekly walks with a friend, group exercise in a studio, team sports, or that simple feeling of being near people on a gym floor but in your own space and with your own goals. Whatever it might be, we can all strive to lead a happier and healthier lifestyle with the support of the fitness and leisure sector.
ukactive will be encouraging people to share their stories through our popular hashtag #Fitness2Me in the run-up to National Fitness Day. I love this message because it really helps showcase that being physically active means something different to each of us and we all have different ways and reasons for why we are doing it – it really is for everyone! We want to start that conversation now and this hashtag, alongside #FitnessDay, is a great way to achieve that in our communities.
Last year's National Fitness Day campaign took place in the midst of the pandemic and saw an increase in virtual and digital solutions which enabled people to take part in activities during their day in a way that suited them. This year, we believe a hybrid model of in-facility, outdoor and online activities will continue to ensure we inspire millions of people to join activities on the day.
People's lives have changed, routines are different and, in many cases, more flexible – allowing us to prioritise physical activity into our day – be that alone, as a family, with friends, or with colleagues. I for one can't wait to unite on Wednesday 22 September and get moving with you all!
To host an event or activation on National Fitness Day just visit nationalfitnessday.com for details, guidance and ideas. If you're looking to discover what activities are on near you, please check the website in August when you'll be able to search for options via our Activity Finder.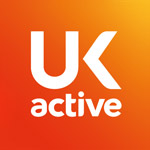 More People More Active More Often