By Public Affairs and Policy Officer Jade Hall
At ukactive's 2016 National Summit, ukactive's Chair, Baroness Tanni Grey-Thompson, called for the Government's Industrial Strategy to lead a £1bn regeneration scheme to transform the UK's ageing fleet of leisure centres into new community wellness hubs. These wellness hubs combine swimming pools, gyms and sports halls with GP drop-in centres, libraries and police services, to create a one-stop-shop for public services.
The efficiency savings that wellness hubs can generate are well documented. Innovative cross-sector funding models can leverage a 10:1 ratio of alternative funding for public investment, while saving around 30% in both construction and operating costs, as well as stimulating a 35% uplift in usage by the public.
However, what is most exciting about wellness hubs is their potential to engage the inactive. Wellness hubs are built with the community as first thought, and offer a range of services to engage all local people in physical activity. Take, for example, The Portway Lifestyle Centre in Sandwell. This wellness hub has been built with inclusivity in mind, and includes a wide range of facilities – such as a sensory garden and accessible swimming pools – that are designed to encourage disabled people to participate in physical activity and leisure services. As a result, this hub has made a significant impact on the activity levels of local disabled people – in 2015 more than 1,000 disabled Sandwell residents were Portway pass members.
Similarly, The Graves Health and Sports Centre in Sheffield showcases best practice in its ability to signpost older people and those with long term conditions to physical activity opportunities. The centre is dementia friendly, and over 700 people attend exercise classes each month to manage the symptoms of conditions such as cancer, Parkinson's and heart disease.
This should be the benchmark for all leisure centres. Research consistently highlights that disabled people, elderly people and those living with long term conditions are amongst the most inactive. To deliver a truly telling blow in the battle against inactivity, we must engage local communities as a whole and offer services to meet the needs of special populations. Wellness hubs set the standard that the sector should strive to meet.
In the year since Baroness Grey-Thompson's speech at Summit, ukactive has made great progress on this agenda. The team has had meetings with the highest echelons of government, who recognise the clear health and wellbeing potential of wellness hubs. With National Summit 2017 looming large, we hope that we can accelerate this agenda further and place wellness hubs at the heart of communities up and down the country.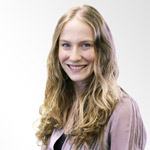 Senior Public Affairs Officer