ukactive has today (12 October) announced the finalists for the Active Training Awards 2017, which recognise a dynamic array of heavyweight sector employers and top quality training providers.
Delivered in partnership with CIMSPA, the Active Training Conference and Awards take place at the Hilton in Reading on the evening of 30th November.
Virgin Active and ICON Training lead the way with nominations in three categories each, including Large Employer and Training Provider of the Year respectively.
This year's Active Training Conference will explore themes such as how to harness and develop the skills of physical activity professionals, fostering environments that encourage innovation, and building truly world-class workforces. There will also be insights from policy experts on how the sector can best navigate the threats and opportunities arising from an ever-changing policy landscape.
CEO of Amaechi Performance Systems and former NBA star John Amaechi OBE will deliver a keynote on workplace diversity, noting how recruiting a diverse workforce can cultivate innovative solutions and propel organisations to new heights.
Meanwhile, Recruitment and Employment Confederation CEO Kevin Green will take attendants through the policy landscape facing the sector, exploring how to make the most of recent reforms to drive forward talented workforces.
These keynote speeches will alternate with absorbing panel discussions, including a morning session on driving growth in the training market, featuring experts including ex-footballer and Focus Fitness Founder Dougie Freedman as well as Association of Employment and Learning Providers CEO Mark Dawe.
Other panel debates include a session exploring the future role of the Exercise Professional, with RSPH CEO Shirley Cramer presenting interim findings from a joint ukactive research project.
Following the conference, focus turns from insight to acclaim. The day's events conclude with the Active Training Awards, celebrating and rewarding training providers and employers in the sector who lead the way in their approach to learning and development.
The finalists are comprised of training providers and employers who have demonstrated exceptional quality and clear commitment to their workforce development strategies. All candidates will undergo one final stage of assessment before the Active Training Awards night, where outstanding winners will be crowned across nine different categories.
ukactive CEO Steven Ward said: "Building a world-class workforce is a central tenet of our continued push to drive forward the physical activity sector. The quality and stature of the speaker line-up for the Active Training Conference this year is testament to this growing importance.
"This year's event will couple valuable conference insight with an awards night recognising those raising the bar for our sector."
Jenny Patrickson, Managing Director, Active IQ, the headline sponsor of the awards, added: "Active IQ is committed to ensuring world-class standards for workforce development in the sector, and the Active Training Awards is the pinnacle event to demonstrate best practice across all areas of learning and development.
"We are delighted to be sponsoring the event and are looking forward to see who comes out on top from a truly excellent list of finalists."
Tara Dillon, CEO, CIMSPA, added: "Continually improving the quality of the sector's personnel is one of the most vital tasks we face. The Active Training Awards provides a great opportunity to celebrate those who are leading the way and delivering outstanding training for the sector's burgeoning workforce, and I wish all of the high-quality entrants the best of luck."
"We are delighted to be sponsoring the event and are looking forward to see who comes out on top from a truly excellent list of finalists."
The shortlist of Active Training Awards Finalists 2017 is now available to view below.
Active Training Awards Finalists
Small Employer
Jubilee Hall Trust
York Sport
Medium Employer
Xercise4less
The Gym Group Ltd
Life Leisure
Large Employer
Everyone Active
Virgin Active
Fusion Lifestyle
Places for People Leisure
Training provider of the year
ICON Training
Origym Centre of Excellence
Focus Fitness
Future Fit Training
Technogym
Premier Global NASM
Lifetime Training
Apprenticeship provider of the year
ICON Training
GLL
Lifetime Training
Best Innovation
Origym Centre of Excellence
Premier Global NASM
Specialist Training Programme of the Year
Oomph! Wellness
CanRehab
Water Babies
Fit UK
Transformational Leadership of the year
1610 Limited
Virgin Active
Tameside Sports Trust
Your Personal Training
Outstanding individual of the Year
Julian Leybourne ICON Training
Nick Clayton Fusion Lifestyle
Alex Hatzikadis Your Personal Training
James Lorey Your Personal Training
Sinitta Currie Discovery Learning
Tim Love Discovery Learning
Roshni Pindolia Discovery Learning
Debs Gallagher Virgin Active
Daniel Drayson Life Leisure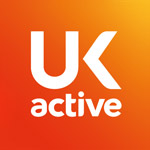 More People More Active More Often