Tom Whittaker, Paralympic Performance Director of British Weight Lifting
New guidelines, published by the Chief Medical Officer, have put a strong emphasis on the importance of muscle strengthening exercises.
At British Weight Lifting, the UK's recognised Governing Body for Weight Lifting, we are delighted to hear and see the new 2019 guidelines giving equal consideration to cardio and strength training.
Following my early career as a professional Rugby Union player for Leeds Tykes, I went on to become a Strength and Conditioning coach for several years at the English Institute of Sport. I then moved into performance management of strength and power athletes, working with British Weight Lifting and British Diving. Currently I am the Paralympic Performance Director of British Weight Lifting.
The new guidelines suggest that muscle strengthening activities should ideally be completed twice a week but notes that any strengthening activity is better than none.
Activities to develop strength in major muscle groups could include heavy gardening, carrying heavy shopping or resistance training.
Whilst the day to day strength activities are easy to understand by the majority of people, resistance training may seem scary to those who are new to this mode of training, yet this has been identified as the most effective way of improving muscle function and bone health.
In my role I see consistent benefits of resistance training in athlete populations. Not only in terms of performance but with regard to general health, mobility and subsequent quality of life. Daily tasks become less taxing and this is something we can all benefit from as we get older.
Further benefits of resistance training include improved mental health. The social component to training in gyms and sense of community growing in spaces all over the country is a crucial complement of lifting weights which people should get the opportunity to benefit from. The energy you can then input to your working day or family helps sow seeds you will benefit from in years to come.
For people who want to have a go at resistance training in the gym, there are a number of options available. It may seem scary, but in reality, everyone started as a beginner and every long serving lifter of weights is learning something new about their training and their body. The learning process doesn't stop for anyone involved.
Choosing to train with a Personal Trainer who specialises in resistance and strength training, who can show you the correct form and different types of exercises is one option. If a Personal Trainer isn't for you, ensuring a gym induction covers weights will help get you started.
It's really about understanding how to safely execute the exercises. Effective coaching and instructing is at the heart of British Weight Lifting. We provide courses aimed at people wanting to teach weight lifting to people who want to get fitter and stronger in the gym as well as for those who want to inspire the next generation of weight lifters or have aspirations to mentor the British elite.
The new guidelines find that strengthening activities are important throughout life for different reasons: to develop strength and build healthy bones during childhood and young adulthood; to maintain strength in adulthood; and to delay the natural decline in muscle mass and bone density which occurs from around 50 years of age, maintaining function in later life.
These findings were made available following a comprehensive review by the Chief Medical Officer using the latest evidence surrounding muscle strengthening.
The previous set of physical exercise guidelines were published in 2011.  A link to this year's report is available here
The British Weight Lifting team deliver high quality educational opportunities for coaching, instructing and volunteering.
For more details visit https://britishweightlifting.org/start-lifting/improve-your-lifting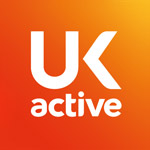 More People More Active More Often