By Baroness Tanni Grey-Thompson, Chair of ukactive
We are all hostages to events, both good and bad. They can drive us forward and knock us back, produce moments of great joy and tragic sorrow. Events can define you. I'm sure the events that I competed in as a professional athlete have defined me in the public eye.
Events can divide people, communities, nations. Whatever your personal politics on the issue of Brexit there is a common belief that we are a deeply divided nation, with historic loyalties to political parties abandoned and political views measured against the Brexit debate.
But events can also unite us, especially when built around issues and values that we all share. When we strip away the pace and complexity of the modern world we have common values: we value the health and wellbeing of our children, our families, our communities.
It is a quirk of fate that next week Britain celebrates the European Week of Sport. Yes, you read that right. Tens of millions of people across the continent will be involved in events and activities celebrating the value of physical activity and sport.
Now, in this instance, Britain leads the way in Europe. The main event that week will be National Fitness Day on the 25th September, which last year saw more than four million people in the UK, including more than one million children, get involved and have a fun, active day.
Why is this week important? Because we are facing a physical inactivity crisis. In the UK the cost of physical inactivity now stands at £20bn per year, and the lack of physical activity causes up to 37,000 premature deaths per year in England. Furthermore, physical inactivity is the fourth greatest cause of disease and disability in the UK; it is also responsible for one in six deaths. 
The events next week will show the value of physical activity to not just physical health, but mental health, and disability, as well as tackling youth violence and disconnected communities. Physical activity is the golden thread that runs through our society, uniting us, helping us, supporting us.
It is no coincidence that ukactive is working with partners such as Mind, StreetGames, and Wheelpower, all of which share our values and mission for an active, healthy nation. I want as many people as possible to try something new next week and get involved on National Fitness Day. Run, walk, jump, crawl – just move.
And to our political leaders; I'm hugely respectful of the challenges you face, but this issue –the health of the nation – is one I know unites you, and that you know is a priority. Going forward, we need you to translate the good sentiment and intention into the courage to intervene. From the youngest to the oldest, invest in the health of our people.
But for next week, I need your support. Today I've written to you requesting your engagement and involvement in National Fitness Day. Join me – I'll be hanging out with the Chelsea Pensioners at the Royal Hospital Chelsea, joining residents for a day of fun activities. Or attend any of the thousands of events across the UK. On this agenda, we need leaders to lead, and I look forward to your support.
Baroness Tanni Grey-Thompson is a Paralympic Champion and sits in the House of Lords. She is Chair of the not-for-profit health body ukactive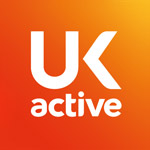 More People More Active More Often