By Matt Wookey, Programme Manager, Travel to Tokyo
Team GB and ParalympicsGB's virtual challenge, Travel to Tokyo, is using the inspiration of the upcoming Tokyo Games to support the wellbeing of families across the UK and is helping millions of five to 11-year-olds and their families in getting active together, and virtually travelling from London to Tokyo – and leisure centres can be part of the action.
We know that the pandemic has led to a worrying increase in the number of inactive adults and children. The Travel to Tokyo programme is  working to help families to exercise together.
Travel to Tokyo encourages young people and their families to get active alongside their classmates virtually and celebrate their progress online as one school team. Every physical activity, no matter what it is, can be logged online as part of the Travel to Tokyo virtual challenge on the Get Set website.
Critical to this is providing information and ideas on what families can take part in. Leisure centres across the nation can be a part of the action too, helping people to celebrate the Games as Team GB and ParalympicsGB go for gold this summer. The new Activity Finder helps families to find free-to-access opportunities in their local area and download vouchers for any activities that they want to participate in, for redemption at their local leisure centre.
We'd love for leisure providers to be involved, simply by offering opportunities for families in your local communities to benefit from. These can be designed to meet your current needs and facilities, and can be anything from free family swim sessions, to hiring of badminton courts and equipment, through to family Zumba classes ­– whatever works for you.
To support your involvement in Travel to Tokyo, we can provide access to promotional toolkits, both physical and digital, access to our athlete ambassadors (to a limited number of providers), as well as promotion of the Activity Finder through our parent and school databases.
As the Tokyo Olympic and Paralympic Games are just around the corner, all logged activity on the site will be converted into distance to make the 47,349 kilometres 'round-the-world' journey from London to Tokyo, stopping off at previous Host Cities along the way. Young people can discover different countries and cultures from the safety of their own homes and unlock prizes to win for their school and families including adidas kit, Nintendo Switch Ring Fit Adventure Games, and fitness trackers.
To date, over 36 million kilometres of activity has been logged through the challenge – enough activity to have travelled to the moon and back almost 47 times. We are ramping up our promotional efforts in the lead up to the Games to get as many families across the UK involved as possible, and the programme will run through until the end of 2021.
We believe with the spotlight soon to shine on Japan this summer, that Travel to Tokyo can help get families active again, and back through the doors of leisure centres across the UK.
To find out how you can be involved, and for any further information please contact us.
Disclaimer: Any views or opinions expressed are solely those of the author and do not necessarily represent those of ukactive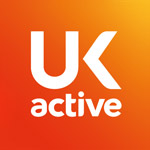 More People More Active More Often