ukactive Chair Baroness Tanni Grey-Thompson has written to Prime Minister Boris Johnson, urging greater support from the Government to prevent communities across the UK losing thousands of gyms and leisure centres.
On Tuesday, the Queen's Speech set out the Government's ambition to "deliver a national recovery from the pandemic that makes the UK stronger, healthier and more prosperous than before", and to address the impact of the pandemic on public services.
However, a new survey by ukactive has found that more than half (54%) of England's leisure centres that are operated by trusts or under Leisure Management Contracts (LMCs) are at risk of closure within six months unless they receive extended funding.
The Government's National Leisure Recovery Fund – £100m – was designed to help reduce losses up to December 2020, however, the third lockdown meant losses continued to grow for a further three-and-a-half months.
Alongside public leisure operators, facilities in the private sector are also at risk. While gym members have returned in good numbers, COVID-secure safety restrictions which limit capacity and services mean that income is reduced significantly.
While the Queen's Speech talked of preventative care to support the health and wellbeing of the nation, the physical activity sector has received only limited tailored support to date.
ukactive called for further financial and regulatory measures in its Spring Budget submission to the Treasury, including phase two of the National Leisure Recovery Fund for public operators and VAT relief for private operators.
In her letter to the PM, Baroness Grey-Thompson wrote: "I am writing to request your support, and for you to personally intervene, to ensure that thousands of gyms, pools, and leisure centres are able to stay open and continue to support communities across our country.
"In 2020, we welcomed your pledge to ensure Britain built back fitter and happier from Covid-19. And just this week, we were pleased to see the Queen's Speech set out the Government's priority to deliver a national recovery from the pandemic that makes the UK stronger, healthier and more prosperous than before.
"However, while recognising this ambition, it concerns me deeply to see a gap between the ambition and the reality which sees a continued lack of financial support for facilities that will be integral to improving the nation's health.
"In order for us to turn this tide of inactivity, we must ensure that the infrastructure of the sport and physical activity sector is able to survive and recover from the long periods of closure faced by facility operators."
She highlighted the impact had been particularly severe for small and medium-sized businesses and said that failure to provider further tailored support "will contribute to a worsening of our health inequalities, with inactivity levels continuing to climb".
In addition to the potential closure of trust and LMC facilities, a survey by the Local Government Association showed that one third of councils are planning to close one or more facilities in their area due to pressures from loss of income and increased demand for statutory services exceeding the emergency funding provided by government.
More than 400 gyms, pools and leisure centres in the UK have already been forced to close during the pandemic, depriving communities of local provision and exacerbating inequalities in physical, mental and social health.
Many of the leisure operators responding to ukactive's survey reported that they are unable to deliver their full programme of services, and expect to stop some permanently, including critical frontline health services such as:
activities for disabled people
exercise referral services prescribed by GPs
activities for cancer groups
cardiac rehab
neuro rehab
pulmonary rehab
falls prevention
dementia initiatives.
Huw Edwards, CEO of ukactive, said: "The Government must realise that our sector's recovery is not delivered by reopening alone, but by staying open and being supported to develop so that our nation's gyms, pools and leisure facilities fulfil their essential role in our society.
"There remains a major funding gap which is unresolved by the Government, and we urge swift action to deliver the tailored financial and regulatory support which many facilities need to continue providing for their communities.
"The Government has an opportunity to provide our private sector facilities with the same VAT relief offered to other sectors, and to deliver a second phase of the National Leisure Recovery Fund for public sector operators.
"Our latest evidence shows exactly what is at stake and this is a major test of the Government's commitment to the future health and wellbeing of our nation, and reducing the inequalities which have grown during the pandemic."
Cllr Gerald Vernon-Jackson, Chair of the Local Government Association's Culture, Tourism and Sport Board, said: "The public leisure sector has a critical role to play in helping our communities recover from COVID-19, both physically and mentally, and build resilience to future viruses and issues like obesity, heart diseases, and diabetes.
"In particular, leisure centres will be critical in supporting those with long COVID, in the same way that these facilities already provide two thirds of cancer rehabilitation services.
"The £100m National Leisure Recovery Fund was a step in the right direction, but more is needed to restore the sector to stability. Sufficient investment is needed now to ensure NHS capacity is not taken up by preventable diseases as we recover from delays to other treatments caused by COVID-19."
To read the full letter, click here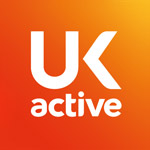 More People More Active More Often