Technology is rapidly changing the way everyone lives their lives.  The perception is that technology is taking away the need for physical activity – think Netflix binges and Ubers to next door – but this isn't the case.
Fitness technologies (be that FitTech or SportsTech) are starting to make their mark – whether you measure that by getting more people active or catching the eyes of investors from different sectors.  In a recent report by SportsTechX, there are over 1,000 SportsTech and FitTech companies in Europe alone, attracting combined investment of approximately €135m – tripling since 2013.
FitTech is also being pushed towards the top of the government's agenda.  Matt Hancock, Secretary of State for Health and Social Care, recently outlined his new priorities for the NHS as workforce, technology and prevention.  In my view – technology plus prevention equals FitTech.
ukactive ActiveLab Manager Jack Connors brings you this blog series – which will look at the technologies that are having and will have the biggest impact on the physical activity sector, exploring how to embrace them in the most effective way.
FitTech #1: Virtual and Augmented Reality
Although around for a few decades, virtual and augmented reality (VR and AR) tech hasn't quite reached its potential.
Both virtual and augmented reality use computer generated images to create immersive experiences.  The main difference between the two is that VR creates whole virtual worlds for the user to be immersed in, AR overlays digital images on a view of the real world.
VR and AR have the ability to create new, personalised and exciting experiences – providing a huge opportunity for the physical activity sector to engage all audiences in activities right for them.
Currently, the most notable deployment of these technologies to get more people active has been Pokémon Go.  The AR app has been downloaded over 800 million times and generated over $1.2b in revenue in just over 2 years.  More importantly, Pokémon Go users increased the number of steps they did a day by 26%.
This technology is developing all the time, making physical activity more accessible to inactive communities as barriers like price point fall.  There are some great examples of immersive technologies being deployed to get more people active:
VR boxercise classes delivered by FITXR, gamifying the experience for users
Fully immersive VR flying experiences offered by Icaros, using a gyroscopic frame that engages your entire body
However, it's important to remember that new technology is not just for the stereotypical member of Generation Y.  VR and AR technology can have a great impact on those of all abilities and ages, for example:
Memoride – a product developed by ActiveLab business Activ84Health, who offer active AR experiences via Google Street View for elderly people who struggle to leave their home –providing both physical and mental benefits.
Immersive Rehab – which embraces VR to improve the effectiveness of physical and Neuro-rehabilitation.
Memoride and Immersive Rehab demonstrate the power of AR and VR to engage all audiences.  The physical activity sector – be that large organisations looking to embrace these technologies, or start-ups developing them – should look to use these technologies to provide benefit for all.  Technology has the ability to create personalised experiences for the youngest to the oldest in society, and those of all abilities in between.
Taking this focus will enable the sector to engage all audiences, accessing new markets, providing improved services and getting more people, more active, more often.
ActiveLab – ukactive's global launchpad for innovation in physical activity – is actively looking for, and working with, those who are using new technologies in order to get people active.  If you are a business looking to embrace technology, or a developing FitTech start-up, we can help you develop a successful approach to realising the benefits of technology.
Get in touch: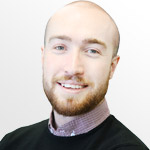 Junior Manager – ActiveLab Program