By: Jenny Patrickson, Active IQ Managing Director
The Active Training Awards are the high point of the industry's calendar as the year draws to a close and we reflect on the very best learning and development achievements in the sector. Here at Active IQ we are particularly privileged to be a sponsor of the Active Training Awards and thoroughly enjoy working closely with CIMSPA and ukactive as they recognise the achievements of employers, training providers, suppliers, programmes, individuals and teams.
We are proud to once again be sponsoring the 2018 Active Training Awards especially as its fifth year coincides with our 15th Anniversary. I have no doubt it will round off a year of celebration for us and a year of hard work and endeavour for all the finalists.
Awards can sometimes be seen as an 'industry jolly' but when done well, like the Active Training Awards, they are far, far more than this. Training providers and employers continue to face many challenges to their business including increased competition, a busy market place and the transition from Apprenticeship Frameworks to Apprenticeship Standards. We have seen the effect that the Apprenticeship Levy and changes to funding have had and the problems associated with SMEs having to contribute to funding apprenticeships. As the industry navigates these challenges, it's easy to become bogged down in the day-to-day processes. The Active Training Awards are a great opportunity for providers and employers to set their challenges to one side and focus on what they have achieved and how they change lives for the better through education and physical activity.
It's essential to recognise and celebrate outstanding examples of training and development that exist within our sector. These Awards perfectly demonstrate how organizations can and do develop innovative and cost-effective solutions to learning and development, which still drive high standards. But it is not just the businesses that are rewarded and recognized. Teams and individuals who contribute to their employers' success are brought to the fore and rightly so as it is their commitment and dedication day-in-day-out that achieves the vision of their organization.
As the leading provider of qualifications and education for the sector, Active IQ has a remit for maintaining and upholding standards, so it's natural for us to support the awards as part of our focus on driving quality standards ever upwards. This year, the new inclusion/diversity champion category will recognise and celebrate the breadth of work taking place within the sector by individuals committed to promoting inclusive physical activity initiatives. I applaud the progress and development of the Active Training Awards and am already looking forward to what will, once again I'm sure, be an uplifting, humbling and industry-affirming event.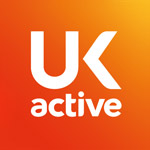 More People More Active More Often