By: Jenny Patrickson, Active IQ
I was saddened to see reports last week that the number of people starting new apprenticeships has fallen by a third and, according to Department for Education figures, apprenticeship starts in November 2017 were down by 35 per cent, when compared with November 2016. However, so much change has occurred with apprenticeship reform over the last year, with the introduction of the apprenticeship levy and new apprenticeship standards, that this decrease is unsurprising.
No doubt these figures are accurate but remember they are across the board and not reflective of the active leisure industry. While we must not be complacent, we must recognise the apprenticeship model in our sector is established and successful. These broad-range figures shouldn't worry us overly, but we must look closely at how employers can maximise the use of their apprenticeship levy along with new apprenticeship standards by being proactive and innovative in their approach.
Neil Carberry, director of the Confederation of British Industry (CBI), was quoted as saying 'Shifting the focus onto quality is essential to delivering much needed stability to England's skills system.'
I couldn't agree more – quality is at the heart of all we do. In fact, we are so committed to supporting learners and employers we have created a new position of Head of Assessment Services for our highly experienced Steve Conopo to lead a team dedicated to delivering support. We have a created a raft of resources, learning and reference materials and candid summaries of the skills and standards required by apprentices to succeed.
This week sees the Annual Apprenticeship Conference – the flagship conference for training providers and employers. Some of the best brains in the business will be gathering in Birmingham and I sincerely hope people will speak frankly, listen, learn and debate next best steps. Things aren't perfect in the world of apprenticeships but there is a huge potential for learners, training providers and assessors to really make gains for everyone's benefit. Let's not panic about the 'levy impact' headlines: let's look at what can be done to strengthen and improve our industry's apprenticeship proposition.
As an industry we have enjoyed and valued apprenticeships for many more years than many other business sectors: let's stand fast and lead from the front.
Click here to see Jenny an interview published by Jenny on the Best Ways to Maximise Apprenticeship Plans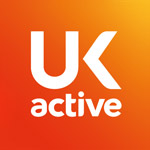 More People More Active More Often