The number of people taking part in interval training in the UK has increased by more than a quarter over the past year, according to the latest Active Lives Survey by Sport England.
In the most significant change across all physical activity and sport in the UK, participants undertaking exercise such as circuit training or high intensity interval training (HIIT) at least twice a week increased by 518,000, rising from 1.9 million to 2.4 million.
The trend is supported by independent research by ukactive and The Data Hub on levels of HIIT and circuit training participation over the past year.
Steven Ward, CEO of ukactive, said: "It's clear to see why so many operators are investing in new HIIT and group classes in an attempt to satisfy growing demand from the consumer.
"As new players and technologies enter the market, it will be fascinating to see how interval training and group classes diversify to reach new audiences."
Active Lives also showed that participation in adventure sports was up by 337,000 as more people take part in activities such as hill and mountain walking, rock climbing, abseiling, orienteering or high ropes.
However, swimming and cycling were both shown to have decreased in popularity, with almost 283,000 fewer people swimming regularly and 93,000 fewer people cycling.
Overall, the number of active people remains at 27.7 million (61% of the population aged over 16) and 11.5 million (25.7%) are still inactive, matching figures from Sport England's previous survey results from January 2017.
The survey found that a gender gap still exists across the UK, with only 60% of women achieving the Chief Medical Officer's recommended 150 minutes of moderate intensity exercise a week, compared to 64% of men. Female inactivity stands at 27% compared to 24% for male inactivity.
However, ukactive's recent Global Boutique Trends Report shows that the high-end market is bucking the trend when it comes to the fitness gender divide, with London boutiques reporting 83% of participants as female.
There remains a glaring gap in activity levels between the higher and lower socio-economic groups, with people on lower incomes and disabled people still much less likely to be active enough to benefit their health.
People who are long-term unemployed or have never worked are the most likely to be inactive (38%) and the least likely to be active (49%). And there was no change in the number of disabled people getting active, with inactivity more common for those with a disability (43%) than those without (21%).
Steven Ward said: "Despite progress in some areas, we continue to see vast inequalities in access to physical activity, fuelling the health crisis in Britain today.
"Physical inactivity is the UK's silent killer and the only way we will defeat it is by encouraging more people to build physical activity into their daily lives.
"This mission requires a sustained approach that draws on the strengths of every local service and organisation, to reach all corners of society. We need to foster new partnerships, across the public and private sector, to fundamentally change the way people engage in physical activity.
"Thankfully, innovation is alive and well in our sector, from the ever-expanding range of HIIT and group classes available, to the tech start-ups joining our ActiveLab programme, bringing the best minds together in order to accelerate advanced solutions.
"Organisations, operators and suppliers are developing training and products to ensure exercise is made more accessible to disabled people, and our upcoming school summer camps will aim to bridge the health divide in struggling communities."
The latest figures are based on survey responses from 198,911 people between November 2016 and November 2017.
For the full results click here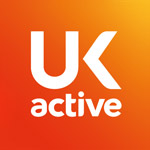 More People More Active More Often