By Timothy Mathias, Strategic Lead – Inclusion, at ukactive
Following the success of Team GB at this year's Olympics, we all get to do it all again! A further 4,000 athletes are now taking part in 539 events across 22 sports in Tokyo. Over the course of the next fortnight and as part of the Tokyo Paralympic Games, we will witness athletes at the pinnacle of their disciplines – the culmination of their talent, skill, dedication and hard work
The Paralympics are rare in that it is an event that simultaneously raises awareness and celebrates disability on a global scale.  But while the 240 para-athletes representing ParalympicsGB will be part of the national conversation over the course of the next two weeks, they amount to just 0.017% of the disabled population of the UK, which totals more than 14.1 million people. We have a commitment to this large group, making up one-in-five of our population, and that is why we are inviting disability inclusion to be part of our conversation as a sector.
Fitness, gyms, swimming pools and leisure facilities play a large part in disabled people's activity levels and we saw percentage increases prior to lockdown. But the pandemic has had a devastating impact on disabled people. As indicated in Activity Alliance's latest Annual Disability and Activity Survey, a large part of the drop-off in activity levels can be attributed to the closure of our members' facilities imposed by lockdown measures. We know that our facilities are critical and relied upon by so many.
There are those who simply enjoy their visits to the leisure centre and gym, but there are also those who rely on our essential service to learn crucial life skills, to socialise with those around them, to increase their connections with their community, and to improve their physical and mental health. Consider those who are learning to swim, practice functional fitness, easing the effects of an impairment, or use exercise as part of rehabilitation ­– physical activity is an indispensable part of their lives and of their wellbeing.
And that is why we have launched a consultation on disability and are asking operators for examples of good practice – as we know there are so many out there, and so many disabled people benefiting from the physical activity sector. Our existing work in this area (including the first report of its kind, which examined the experience for disabled people with a leisure sector focus) indicated that the sector had lots of differing examples of approaches and good practice. There are some excellent examples in practice and current operation, and we have a particular interest in innovation, digital and technology, customer service and satisfaction, communications and marketing, and data collection, insight and feedback.
This forms part of our Everyone Can agenda – a renewed effort to set a collaborative tone for inclusion and accessibility. This is about recognising good work taking place, the demand among disabled people, the impact and benefits it enables for so many, and the great potential for more. We are seeking to create a sector that is freely accessed and utilised by all – enabling everyone to be active and participate in whatever capacity they wish.
Our success will be dependent on understanding, sharing, collaborating, celebrating, and working towards solutions. The output of Everyone Can will be the publication of clear, implementable and practical measures for fitness and leisure operators to build upon their existing offer for disabled people.
While we are cheering on the Paralympians in Tokyo, I invite you to consider your own commitment for the disabled people who access your facilities and services, and those who perhaps do not, for  81% want to do more activity than they currently do. Paralympics or otherwise, there cannot have been a more important or critical time for collaboration on disability inclusion and to extend our opportunity to 14.1 million disabled people – this sector has an essential role to play.
ukactive has launched a new consultation to review the provision and impact of fitness and leisure facilities for disabled people.
The Everyone Can consultation is open to all gyms, fitness and leisure facilities in the UK until the end of September and asks for details of the measures that have been implemented to cater for disabled people and facilitate their participation – with the findings and recommendations set to be published in December.
To take part in the survey please click here.
For more information, or to submit the survey in an alternative format, please email inclusion@ukactive.org.uk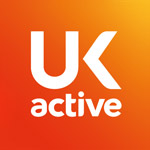 More People More Active More Often