ukactive has announced the launch of a new consultation to review the provision and impact of fitness and leisure facilities for disabled people.
The consultation is open to all gyms, fitness and leisure facilities in the UK until the end of September and asks for details of the measures that have been implemented to cater for disabled people and facilitate their participation – with the findings and recommendations set to be published in December.
The work forms part of ukactive's Everyone Can agenda, which is supported by Sport England, and aims to help remove the barriers to physical activity for disabled people by ensuring that fitness and leisure operators are supported to continue to improve access to their services.
Operators are asked to submit details to demonstrate inclusive practice in several areas, including:
Innovation, digital and technology
Equipment and facilities
Customer service and satisfaction
Training and workforce development
Data collection and monitoring
Understanding your customer/feedback forums
Designing for, and with, disabled people
Campaigns and use of marketing, and social media.
The consultation from ukactive will build on the findings of ukactive's Everyone Can report, commissioned by Sport England and the first of its kind, which focused on the physical activity landscape for disabled people with a leisure sector focus.
Specific areas have been identified as key themes for improvement including: upskilling the workforce; enhancing levels of customer service and engaging better with disabled people; providing more information to customers; communicating that gyms and leisure centres are open to all; and beginning to capture and report on usage levels and experiences of disabled people.
Designed in collaboration with disabled people and ukactive's partners across the disability sector, Everyone Can will lead to the publication of clear, implementable and practical measures for fitness and leisure operators to build upon their existing offer for disabled people.
Disabled people account for one in five of the UK's population and were some of the hardest hit by the COVID-19 pandemic and subsequent lockdown restriction.
Prior to the pandemic, the gap in activity levels was beginning to close, however, disabled people are still twice as likely as non-disabled people to be inactive.
The Activity Alliance 2021 Annual Survey showed that twice as many disabled people felt that coronavirus greatly reduced their ability to do sport or physical activity (27%) compared to non-disabled people (13%). The survey showed disabled people are some of the least active, despite great demand and intent to do more.
Chair of ukactive, Baroness Tanni Grey-Thompson, said: "Our ambition is to create a fitness and leisure sector that is freely accessed and used by all, enabling everyone to be active and participate in whatever capacity they wish.
"Our sector is uniquely placed to welcome more disabled people and play an essential role in providing opportunities for people to stay active and healthy, regardless of their background, age or ability.
"We want to thank our partners Sport England and those from the disability sector for collaborating with the sector to drive change, and we urge operators of all sizes to contribute to this important work so that together we can improve the inclusivity and accessibility of our nation's gyms, pools and leisure facilities."
Adam Blaze, Strategic Lead for Disability at Sport England, said: "The stark reality is that disabled people are twice as likely to be inactive as the rest of the population.
"As the sport and physical activity sector recovers from the pandemic, we must work harder than ever to ensure that disabled people are not left behind.
"We welcome the launch of the Everyone Can consultation and look forward to seeing its results."
To take part in the survey please click here.
For more information, or to submit the survey in an alternative format, please email inclusion@ukactive.org.uk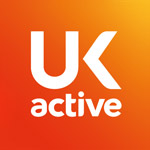 More People More Active More Often