By Dr Matthew Wade, Head of Research and Development, ukactive
The need for high-quality data and insight is fundamental for ukactive members and partners to demonstrate the scale, impact, and value of the UK health and fitness market, for our relationship with the Government, and for future investment needed within the sector. This is our vision.
Our sector now has a greater understanding of the benefits of data sharing for the collective good, driven in part by the positive impact of sector-wide aggregated data that was seen throughout the COVID-19 pandemic.
How has ukactive's Research Institute used data to support the industry?
Using data to support the safe reopening of facilities due to the COVID-19 pandemic.
Data collected on behalf of ukactive members, from 241 million facility visits, demonstrated an extremely low rate of COVID-19 among people using fitness and leisure facilities. As published in our report  'Safe and Essential' this data, combined with the safety measures put in place, meant our sector was able to reopen at the earliest possible time during the second national lockdown, and ahead of many other industries.
This reopening was worth an estimated £600m to the sector and our data was essential in reaching this outcome.
Collecting data with impact: supporting members' financial recovery post-pandemic.
Following the forced closures during the pandemic, our members' facilities faced extremely challenging financial pressures when they reopened following the end of the first national lockdown. In the case of public leisure facilities we were able to collect and aggregate data to provide directly to the Government on the impact – forming a strong case for support.
This data helped to inform the Government's decision to introduce the National Leisure Recovery Fund which opened in December 2020 and aimed to administer £100m to public leisure operators.
Tackling the rising cost of energy prices.
In March 2023, the Government announced £63m in support for swimming pools most in need, for both short-term help with energy bills and long-term decarbonisation.
To support the sector with the rise in energy prices, particularly facing swimming pools, we collected data to demonstrate the severity of the situation to the Government, working with the Department for Digital, Culture, Media & Sport (DCMS) so that our members' data was presented to the Treasury. This was combined with information demonstrating the scale of price rises, the viability of facilities across a range of timescales, and a rolling tracker of closures, as well as a media campaign highlighting the importance of facilities to communities and the threat posed to health and wellbeing.
Prioritising sustainability within our sector.
Our research is also being used to help keep our industry as sustainable as it can be. The Research Institute is working as part of EU-funded 'Green Sports Hub Europe' project to help research and provide practical steps that will help the sport and physical activity sector identify its needs and potential actions for a greener and more sustainable future.   
Looking ahead: what's next and how can we continue using data to benefit the future of the sector?
There are many ways we're working on behalf of our members to demonstrate the scale, impact and value of the UK health and fitness market, and high-quality data and insight will continue to be a key pillar within our approach.
But what's next?
Benchmarking the sector will be key.
We've already started to get an understanding of the landscape through ukactive's Private Sector Benchmarking which began in 2021 when facilities reopened following the pandemic. Since then, 16 private sector operators have been providing quarterly performance data including the number of facilities, number of members, and total member income that they receive. This has allowed us to track recovery and sector trends.
We are working to improve this service by making it more efficient, timely and accurate – providing quarterly and annual trends across this part of the sector. We are also looking to the future and how we can further demonstrate the impact and value through wider data collection and greater segmentation, providing contributing members and partners with an in-depth understanding of their performance.
We'll be looking to expand this to independent operators that have fewer than 10 sites, using a very similar model and building on the work undertaken in 2021.
Bridging our Private Sector Benchmarking development, with expansion across independent operators and the data already collected as part of Sport England's 'Moving Communities' we could, for the first time, have quarterly data and insights into the performance of fitness and leisure operators.
From here we can really start to understand the performance, trends, scale, value and impact we are having as a whole sector, and we can use this to inform our conversations with the Government, to support anecdotal evidence and demonstrate the need for policy changes and interventions in a way that the Government understands and values.
We'll continue to track consumer views and experiences.
Our consumer engagement polling is the regular interaction and relationship building with potential and existing fitness and leisure consumers. Through this data collection, we can understand the behaviours and experiences of potential and existing service users which can then be used by our members to make strategic adjustments to products, services, and facilities to better suit these consumer needs.​
In the past year, we've carried out three waves of nationally representative consumer polling and we've been able to create key trend topics that we will report against. The aim for 2023-24 is to continue our consumer engagement tracking, against each trending topic, which will be available to ukactive members and partners. We'll also increase the frequency of quarterly reports, providing clear consumer insights and an understanding of these consumer trends – and what we, as a sector, can do to drive more engagement.
We can only achieve this together.
We are driven by the needs of the sector, ensuring a flexible and collaborative approach. Together, we can raise the sectors reporting and understanding.
Consistent, regular, credible data sets that cover public, private, and independent operators – combined with fresh consumer polling – will give our sector the foundation it requires, and deserves, to grow and succeed.
To find out more about becoming a ukactive member, click here.
To find out more about ukactive's Research Institute and how we're using data to further the growth and development of the sector, email us at research@ukactive.org.uk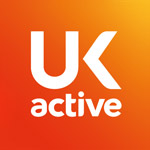 More People More Active More Often