As part of the sector's work to grow the role of leisure centres, pools, and gyms as musculoskeletal (MSK) health hubs, ukactive members Parkwood Leisure, in partnership with Legacy Leisure and Lex Leisure, has launched two rehabilitation programmes across 24 leisure centres in England and Wales.
The pilot forms part of ukactive's vision for leisure centres and gyms to play a greater role in supporting the NHS and social care services, and Parkwood Leisure is just one of many organisations offering these MSK programmes.
The MSK hubs initiative stands as part of a two-year research project investigating how to transform leisure facilities into musculoskeletal hubs. The wider project has received £1.4m funding from UK Research and Innovation as part of the Healthy Ageing Challenge.
The research project is led by a health and fitness consortium including ukactive, Good Boost, Orthopaedic Research UK, ESCAPE-pain and Arthritis Action. The project aims to investigate how to transform leisure facilities into MSK hubs that can be accessed in every community.
We know that more than 20 million people in the UK suffer from an MSK-related condition, which accounts for the third largest area of NHS spending – at £5bn annually. The consortium aims to design a system-based approach to better integrate leisure facilities within the nation's healthcare infrastructure, turning them into a locally accessible network of community MSK hubs.
Parkwood Leisure has introduced two programmes to support the aim to reduce health inequalities and the burden placed on the NHS by providing local, supported, self-management options for people to better maintain mobility, physical function and reduce pain through exercise.
The two programmes that are available within the sites include:
Good Boost: An aqua and land-based exercise rehabilitation programme that uses AI technology to assess individual conditions and create tailored exercise programmes. These sessions are delivered as group sessions to aid social support, while enabling individuals to benefit from a personalised exercise plan.
ESCAPE-pain: An educational and exercise-based rehabilitation programme, supported by Orthopaedic Research UK, that reduces chronic pain and improves physical and mental wellbeing.
Selected sites are also running coffee mornings to support individuals living with arthritis. Hosted in partnership with UK charity Arthritis Action, the free sessions are open to anyone with the condition and provide advice on leading more active lives, pain management and other activities available at the centre.
Glen Hall, Managing Director of Parkwood Leisure, said: "We're incredibly proud to be a part of this project and we believe that there is a huge opportunity for leisure facilities to improve access to healthcare provision and help ease the burden on the NHS.
"Working with our partners, we strive to provide everyone within our local communities with the facilities and support needed to encourage healthy and active lifestyles; the launch of Good Boost, ESCAPE-pain and the Arthritis Action coffee mornings takes this even further, and we hope to expand the roll-out across even more sites in due course."
To learn more about ukactive's vision for MSK hubs, click here.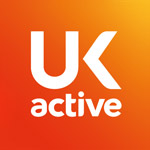 More People More Active More Often