By Jenny Patrickson, Managing Director, Active IQ
The number of apprenticeship standards across all sectors has grown massively in recent years, which is fantastic to see. Apprenticeship standards have increased from 330 to 739 between September 2018 and now, while the number of end-point assessment organisations (EPAOs) has grown from 165 to 311 over the same period. Accompanying this is an increasing need for assessors to carry out end-point assessment for all standards. And of course, they will need specialist skills to be able to do this.
At Active IQ I am pleased to say that we are leading the way to meet the rising demand for end-point assessors with a new qualification. Our Level 3 Award in Understanding the Development and Delivery of End-point Assessment is a comprehensive qualification that covers the principles of apprenticeship standards and develops the necessary skills to deliver end-point assessments.
As one of the first EPAOs within the physical activity sector to be approved on the Register of End-point Assessment Organisations, Active IQ has great experience in this sector. We offer 14 End-point Assessments (EPAs) for the new apprenticeship standards within the leisure sector, facilities management, transport, business and administration, and education.
Our new qualification includes background information about the development of apprenticeship standards in England, the principles and requirements of end-point assessment and a clear overview of the different types of end-point assessment methods.
Learners will gain an understanding of how end-point Assessments are developed and delivered as well as the knowledge and skills to be able to plan, manage and fulfil an EPA. The syllabus covers:
Planning end-point assessments
The role of apprentices, employers and training providers in the process
Making end-point assessment decisions
Ensuring end-point assessments are quality assured
Managing information relating to end-point assessments
The legal and good practice requirements in relation to end-point assessment.
Becoming an end-point assessor provides plenty of opportunities. End-point assessors are required to be technically competent in their occupational area of work, therefore individuals who hold that occupational expertise could become assessors as an additional means of employment to the role that they already carry out. Many work on a freelance basis so this could be particularly beneficial at the current time if, for example, someone has been made redundant due to the pandemic. With this qualification, they would be enabled to utilise their sector expertise while training as an assessor.
The qualification comprises 10 Guided Learning Hours and 30 hours' Total Qualification Time. We also offer e-learning resources and a manual to support the qualification, complemented by digital delivery through our Professional Career Development programme. This makes the study options very flexible and ideal to fit around existing work commitments, and accessible to those who may be learning from their home environment.
Working as an end-point assessor is an extremely rewarding career option as you help many other people progress their career pathways. We certainly hope to see many take up this great opportunity to be part of a growing and thriving aspect of vocational training and apprenticeships.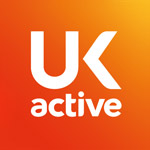 More People More Active More Often