The Chief Medical Officer, Professor Chris Whitty, has outlined the lead role the physical activity sector will play in supporting the nation's recovery from COVID-19.
Prof Whitty opened ukactive's final Nation Summit session for 2020 by saying, "There is no point in life where doing more exercise does not improve health in multiply ways."
His presentation reflected on the impact of COVID-19 on physical activity levels, as shown in Sport England's research with Savanta ComRes, acknowledging that "COVID has made it a lot harder for many people to exercise".
He said: "As we come out of Covid crisis, it's very important we try to get people who've got out of the habit of regular exercise back into a situation where they're doing so, and encourage others who've taken up exercise in a way they previously hadn't to continue to do so."
Prof Whitty gave a ringing endorsement about being active, at a session looking at why governments should strive for a more preventative and joined up approach to health – outlining how the physical activity sector can partner with other sectors to support the creation of healthier, more resilient communities.
He spoke about how important being physically active was at all ages, saying, "It is central to a happy and healthy old age that people continue to exercise," adding that it is "extremely important to provide opportunities for those with mental or physical disabilities to be physically active".
Professor Chris Whitty's keynote was followed by a presentation from McKinsey's Dr Angela Spatharou, who focused on the impact that poor health has on the world's GDP.
Dr Spatharou said: "In the aftermath of the COVID-19 pandemic, we have a unique opportunity to advance our understanding of health and the value we attribute to our wellbeing."
She spoke about a recent report Mckinsey [insert link] that shows the benefits of physical activity both on people's health and the health of the economy.
The final keynote speaker was Dr Helen Stokes-Lampard, who among other roles leads the National Academy for Social Prescribing (NASP). She spoke about the ambitions of NASP and the role physical activity can play in social prescribing.
A panel session chaired by Kenny Butler, ukactive's Head of Health and Wellbeing, saw further discussion with Dr Stokes-Lampard; James Sanderson, Director of Personalised Care at NHS England; Anna Dixon, Chief Executive of the Centre for Ageing Better; and Warren Smyth, Chief Executive Officer of Abbeycroft Leisure.
James Sanderson revealed details of a new scheme from NHS England/Improvement, NASP, Sport England and ukactive, which aims to offer the population up to 500,000 hours of physical activity from gyms and leisure centres through social prescribing.
James Sanderson said: "The NHS is the first health economy to invest in social prescribing. This partnership is an innovative opportunity for the NHS to access physical activity through primary care."
The panel went on to discuss the important role physical activity can play to prevent poor health in older age, and help people make connections and access new opportunities.
National Summit 2020 was brought to a close by ukactive CEO, Huw Edwards. After reflecting on the strength and unity of the sector in the face of the COVID-19 crisis, he highlighted the opportunities presented by the health leaders and said: "We should lead the change we seek – we have to be at the heart of the renewal of the physical, mental and social wellbeing of this nation and that is the real opportunity we have."
He also thanked the partners of this year's Summit, Sport England and the City of London Corporation, for all their support.
To watch a recording of the latest webinar or catch up on any of the Summit sessions click here.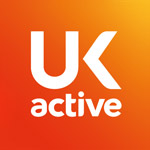 More People More Active More Often