By Will Smithard, Strategic Projects Director, ukactive
As politicians struggle to find a deal between the UK Government and the European Commission beyond the transition period at the end of December, there doesn't seem like a better time to reiterate the importance of the UK's union with our counterparts from across the continent in make positive, lasting changes to tackling inactivity in communities across Europe.
Brexit and the likely restrictions to freedom of movements from the EU into the UK will put huge pressure on the ability of our physical activity sector to respond to the nation's need to have fitness and activity at the heart of its recovery from COVID-19. According to CIMSPA's 2020 Workforce Insight Report, 6% of the UK's fitness instructors come from within the EU, and it is essential we maintain a strong supply of qualified and experienced professional workforce in communities leading the nation's revival in 2021.
COVID-19 has brought about a global challenge that most of us have not faced before in our lifetimes. With 10% of the global population, but 21% of global COVID-19 infections and 23% of deaths, Europe has been hit hard by the pandemic. However, one thing holds true; we will put ourselves in the best possible position to work our way out of this through effective learning, collaboration and knowledge sharing.
ukactive's partnership with EuropeActive, our umbrella European fitness association, has never been stronger and our collective work never more important. We are soon to be reporting the biggest ever release of data from across the continent, showing how, across Europe, the impacts of the stringent safety measures we have all put in place have led to extremely low rates of COVID-19 prevalence in the sector.
Our ongoing work with EuropeActive forms a central part of the European Commission's European Week of Sport, which is delivered simultaneously in September across almost 50 nations, showing that our unity is far greater than just those who are EU member states.
This month the European Commission released its new European Union Work Plan for Sport (2021 – 2024) which presents the priorities for sport and physical activity across the continent. Key elements of this include enhancing the role sport and physical activity plays in health and wellbeing, in particular, Europe's recovery from COVID-19. It also addressed key opportunities for the wider sector, including embracing digital transformation and a greater awareness of the role the sector can play in tackling climate change.
ukactive is delighted to be joining a pan-European collaboration to create a Green Sports Hub across Europe in 2021, where environmental frameworks and policies will further be developed and tested. We know that the UK fitness sector is already playing a significant role in the nation's targets to become a net zero contributor to global emissions by 2050 and we look forward to joining the Hub in 2021 to share these insights and learn more about good practice from across the continent.
As we head into a new year with optimism around a global recovery from COVID-19 and an increased awareness around the role that sport and physical activity plays in this recovery, it will be vitally important that we breakdown socio, economic and geographic boundaries to work together, closer than ever before, to find practical solutions which make lasting positive impacts. Regardless of whatever may or may not be agreed between governments and trade bodies, the union with our friends and colleagues from across Europe, in order to put physical activity at the heart of our recovery, has never been more important than it is now.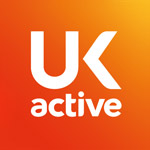 More People More Active More Often