Safety data reported by gyms and leisure centres in the UK has passed 55 million visits, in one of the largest sector monitoring operations in Europe, ukactive has revealed.
New findings reported by ukactive reflect aggregated data from more than 2,000 facilities overall, from July to October, and show for the first time the complete results of the week-on-week monitoring undertaken by the sector to record the prevalence of COVID-19 among people who have visited its facilities.
The results, detailed in a new European-wide report released today by EuropeActive, show that while the case rate for the UK's general population has risen consistently over the time period, with a steep acceleration in growth from September onwards, the prevalence of the virus has remained extremely low in the UK fitness and leisure sector.
Measured from the end of July to the end of October, there have been a total of 781 COVID-19 cases from gym users that have visited facilities over this 14-week period, against a backdrop of 735,398 UK-wide cases in the same time (as measured by the European Centre for Disease Prevention and Control).
The latest overall rate for the UK fitness and leisure sector across the whole period since the first reopening – measured from 25 July to 25 October – shows the sites have seen more than 55 million visits, with an overall rate of 1.41 cases per 100,000 visits.
The case rate in fitness and leisure facility users rose from 0.1 cases per 100,000 visits in the week commencing 27 July to 3.7 cases per 100,000 visits in the week commencing 19 October.
Using a methodology and framework distinct to the UK, the data collected by ukactive since facilities reopened from late-July has risen from 1,087 sites to a maximum of 1,998 in any one week, as momentum has grown and the power of building a sizeable sector-wide data set has been realised. The UK data represents nearly half of all the data gathered from facilities in Europe.
The sites include a mixture of facility types, including gyms, leisure centres and boutiques, as well as different operating models, including private multi-site chains, public leisure trusts and independent operators and studios.
From the end of August, the weekly data set has included more than four million visits, increasing to more than five million a week from the end of September.
Gym and leisure centre operators are well positioned to capture real-time data effectively. They are able to carefully record reported cases based on membership details held within their databases, as well as recording details for non-members, to allow for contact tracing – helping to inform authorities and other visitors quickly.
Gyms and leisure facilities continue to follow strict Government guidance in order to remain open, ensuring social distancing among staff and customers, proper ventilation throughout, and comprehensive cleanliness protocols.
Huw Edwards, CEO of ukactive, said: "The UK fitness and leisure sector has set the benchmark for the responsible monitoring and reporting of COVID-19 cases, achieving extremely low prevalence of the virus by successfully following the Government's safety guidelines.
"This data supports the case for gyms and leisure facilities to remain open in all tiers through January and February, kickstarting the New Year as a safe and essential service for the physical and mental health of our communities.
"Our members are proud of the huge efforts undertaken by their staff to ensure that social distancing and the highest levels of cleanliness are maintained, while making sure people do not visit if they might have the virus.
"We urge the Government to recognise this evidence when making decisions about the sector, and to provide tailored financial and regulatory support for its recovery – including VAT relief and an incentivisation scheme for customers."
Lizzie Broughton, Senior Insight Manager at ukactive, said: "This data shows a truly collaborative effort from all types of operators in the UK, with more contributions being made every week – making this the biggest data sample in Europe. We would encourage more operators to contribute so that our data can be as comprehensive as possible, allowing us to show how safe these facilities are.
"The increase shown in the case rate among facility users is understandable as the incidence of COVID-19 in the general population rises, but this data demonstrates that while the COVID-19 case rate in fitness and leisure facility users has increased in small increments each week, the rate for facility users remains extremely low week on week."
To read the full report from EuropeActive, click here. To find out more about contributing data to the ukactive Research Institute, email research@ukactive.org.uk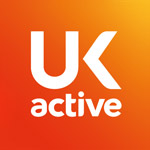 More People More Active More Often